2012 BMW M6 F12 MotoGP Safety Car
BMW has announced the M6 F12 MotoGP Safety Car. It will be presented at this weekend's M Festival at the 24 Hour Nurburgring Race. The car will also lead the M Corso parade featuring a lot of interesting models.
The car comes with slightly restyled exterior finished in white, ///M stripes and badges "Safety Car". The aerodynamics is improved by a new front splitter and a rear wing. The front grille is finished in gloss black.
The new M6 is powered by the famous twin-turbo 4.4-liter V8 engine with 560HP (412 kW) and 680Nm (502 lb-ft) powering the M5 F10. It is mated to a 7-speed M Double Clutch Transmission.
0-100 km/h in 4.2 seconds and a top speed of 250 km/h. Probably, the Safety Car will be slightly more powerful and with removed speed limiter.
Stay tuned!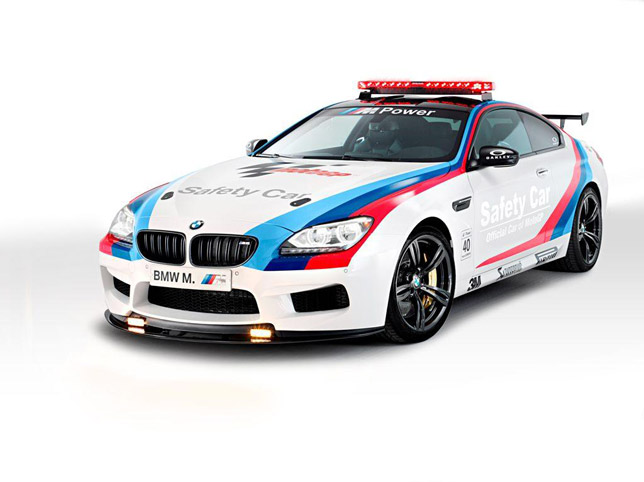 Source: BMW