BMW Z4 With Pure Fusion Design Package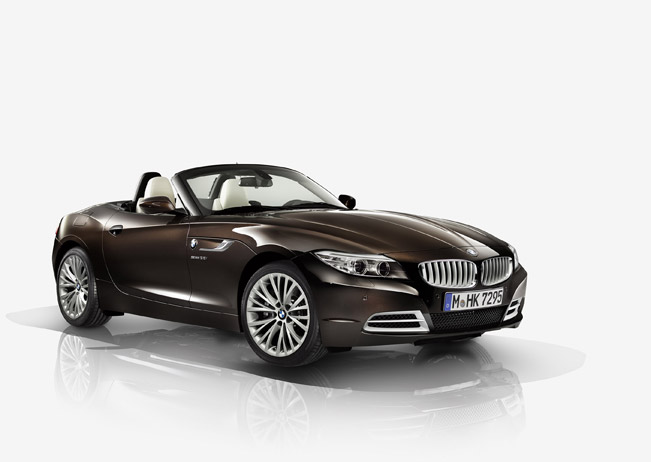 BMW Z4 is one of the most exclusive two-seaters. It sports classic roadster proportions, superior engine and drivetrain technology. In addition, its designers have equipped it with innovative equipment features.
In addition, being a roadster, the Z4 features an electric retractable hardtop that can be raised or lowered when the vehicle is in motion. Now BMW is offering an equipment package known as Pure Fusion Design for the model which will add an exclusive aesthetic appeal to the sporty open-air experience.
To be more precise, the exclusive package refines the interior of the Z4 and is available in various exclusive colors and materials which emphasize further the expressions of sporty luxury. These are embellished with precision seams, surfaces and exclusive stitching that bring harmony to the orchestration of the interior.
What is more, the package includes extended premium Nappa leather trim and specially designed sport seats in Ivory White. The latter also includes contrast brown stitching that highlights the perforated surface of the side supports in the seat backs. The same stitching can be found on the armrests, door panels and the passenger pull handle.
To continue the Ivory White theme, the designers have decided to feature it on the lower portion of the dashboard. A harmonious effect is achieved with the black leather contrasted with brown lapfolded seams that cover the window sills, the top of the dashboard and the instrument cluster scoop.
Moreover, the horizontal trim line made of Saddle Brown Nappa leather includes bright contrast stitching that begins from the passenger side and goes to the driver's cockpit. The trim on the center console and near the five round controls just below the central air vent in the dash are finished in Fineline wood. The exclusivity of Pure Fusion Design is even present at the sun visors which are wrapped in black Nappa leather.
In combination with the Pure Fusion Design package, the BMW Z4 can be finished in Sparkling Brown metallic paint. The package can also be combined with the M Sport package.
Source: BMW