Bonhams to show ultra-rare Ferrari 250 GTO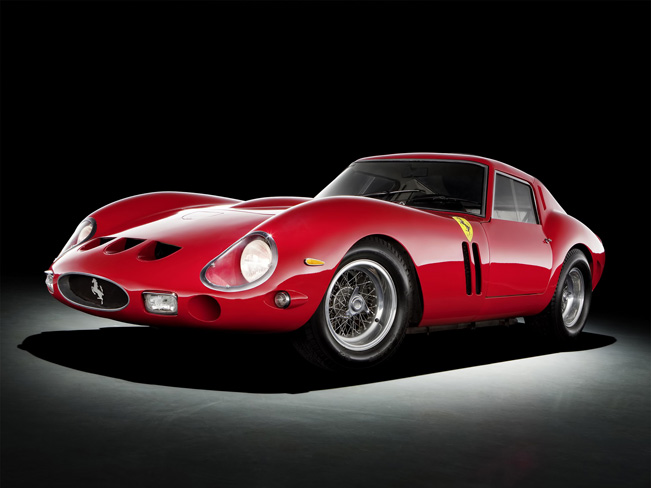 The UK auction house Bonhams will preview an example of perhaps the most famous and sought-after classic race car ever – the 1962 Ferrari 250 GTO. The event will take place at the Monterey Pre-Reunion on August 9 and August 10. The classic race car, of which only 39 were constructed, will be shown in the Bonhams hospitality area at Mazda Raceway Laguna Seca where the historic car racing is taking place.
The Ferrari in question carries the chassis number 3851GT and comes from the Maranello Rosso Collection and has been owned by one family for 49 years. Bonhams will sell the car and nine other Ferraris from the collection at its Bonhams Quail Lodge Auction on August 14.
"Collectors around the world are eagerly awaiting auction day to see what the market will command for such a historically significant and rarely available automobile," said Mark Osborne, head of motoring for Bonhams in the U.S. "There is no reserve on this car, meaning that it will be sold to the highest bidder regardless of what that bid is. And what better way to showcase it than in front of racers and collectors who are at the Monterey Pre-Reunion."
The Ferrari in question is the 19th Ferrari GTO to be completed but given that two of the preceding examples are 330 GTOs with 4-litre engines instead of the GT-homologated 3-litre "250" units this Ferrari may be regarded as the 17th Ferrari 250 GTO. It was collected by its first owner, the experienced and rugged 34-year-old French privateer Jo Schlesser, who immediately entered it in the 1962 Tour de France Automobile, with co-driver French skiing champion Henri Oreiller. The duo covered 3418 miles and finished second overall.
The Monterey Pre-Reunion is the first event of the Monterey Classic Car Week that also includes the Rolex Monterey Motorsports Reunion (August 14-17), Quail Motorsports Gathering (August 15) and the Pebble Beach Concours d'Elegance (August 17). Admission to the Monterey Pre-Reunion on August 9 and August 10 costs USD 20 at the paddock entrance of Mazda Raceway Laguna Seca.
Source: Mazda Raceway Laguna Seca