Ferrari at 2014 Goodwood Festival of Speed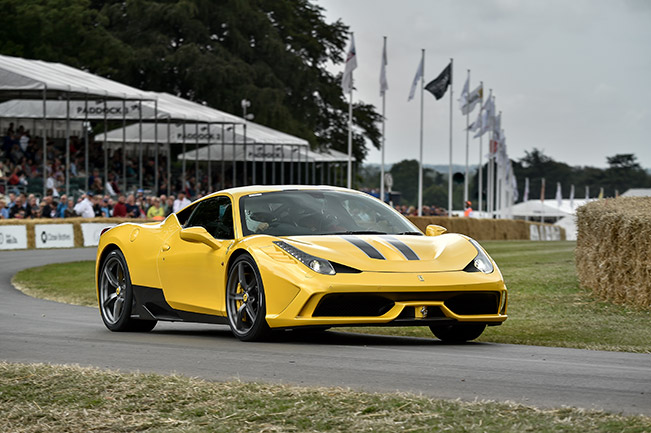 Ferrari has made an impressive introduction at the 2014 Goodwood Festival of Speed. The Italian manufacturer exhibited a number of iconic sports cars including 250 LM, 250 GT LWB, 275 GTB, 333 SP, 156 Sharknose, 166M Barchetta and 512S Coda Lunga. Also present were the epic 458 Italia Speciale, California T, LaFerrari and F12 Berlinetta.
Most of these cars tackled the Hillclimb, one of which Pedro de la Rosa was particularly intrigued with: a 1959 Ferrari 250 GT LWB. The owner of the car was honoured to share the history of his historic Endurance Racer with the F1 driver, who clearly appreciates the importance that such iconic cars have had in creating the Ferrari myth that it is today.
Atty Lennox, Lord March's daughter drove a 458 Italia Speciale. She was truly impressed by Ferrari's latest mid-engined supercar.
"It's an incredibly powerful car, yet so beautiful and smooth: it totally blew my mind.", she said.
"It has a different vibe every year with the different cars that come, but it's the same familiar faces that are the motorsport family of Goodwood. It's a really magical place.", Lennox added.
The Goodwood Festival of Speed continues with Kimi Räikkönen making an appearance as a special guest at the celebrations for the 50th anniversary of John Surtees' F1 World title.
Source: Ferrari