Buick Envision SUV Concept
Buick Envision SUV concept vehicle just made its first public appearance today at the Auto Shanghai 2011.
Displayed at the Shanghai GM's stand at the auto fair, the Buick Envision SUV Concept represents the premium automaker's future ideas and technology yet showcases its global design language blended with Chinese aesthetics for the SUV segment.
Ed Welburn, GM Vice President of Global Design, stated; "The Envision has inherited Buick design DNA and taken the Buick global design language to a new height. It makes a significant statement for Buick styling and technology, and will influence upcoming models from the brand."
In the terms of power, the Buick Envision SUV concept packs the brand's so-called breakthrough plug-in hybrid system with intelligent AWD, which utilizes a 2.0-liters SIDI intelligent direct injection turbocharged plant backed by a pair of electric motor generators in the Envision's dual automatic/manual eight-speed transmission. Additionally, a high-performance lithium battery and a solar energy roof serve as an alternative energy source, independent from the power unit.
Besides, the innovative drivetrain, the all-new, study Envision SUV also houses a state-of-the-art lightweight chassis made of carbon fiber, magnesium and aluminum, a Bluetooth DUN Intelligent Internet system, as well as three micro-cameras that replaces the traditional rearview mirrors and display images of the road to the dashboard's big OLED touch-screen.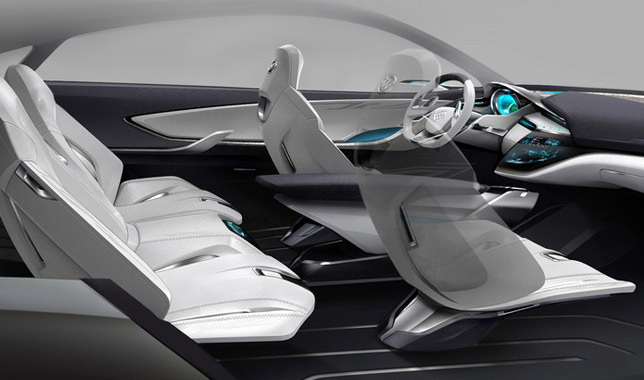 Source: Buick