Buick Envision Teased Ahead Of Premiere In China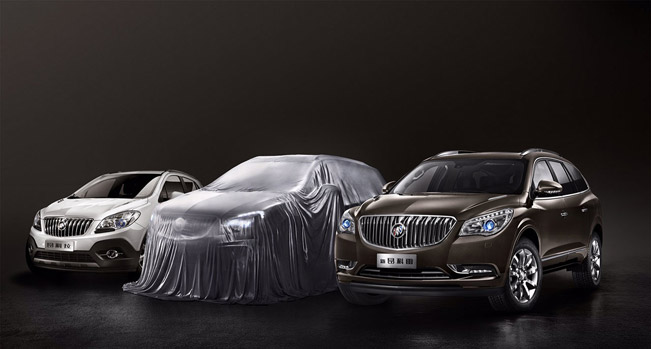 Buick Envision is to make a Chinese premiere. The vehicle has just been teased with an image showing it between brand's two crossovers: the Encore and Enclave. The first one is positioned in the compact segment, while the second – in the extra-large one. This means that there is enough space for the company to consider introducing a vehicle in the mid-size crossover segment. And this is where the Envision model steps in.
The GM department in Shanghai announced that this new midsize SUV will make its debut in China later this year. The model is inspired by the Buick Envision concept. The latter is the latest member of the Buick SUV family, which has dynamic and assertive styling. It mixes emblematic Buick design characteristics with the brand's new high-end, refined global design concepts.
Furthermore, Buick has also disclosed that the Envision will adopt a new-generation powertrain as well as company's new all-wheel-drive technology. As a standard, the vehicle will add the fuel-saving start/stop technology.
The introduction of the model in China aims to make a new benchmark in country's high-end midsize SUV segment in terms of space, safety, performance and specifications. Of course, Buick said that the Envision will complement the Encore and new Enclave in Buick's China SUV portfolio, providing a range of choices for SUV buyers. This leads us to the thoughts that the vehicle will probably be introduced in other parts of the world too.
Source: Buick