2015 Cadillac ATS Sedan Shown "Behind-The-Scenes" [VIDEO]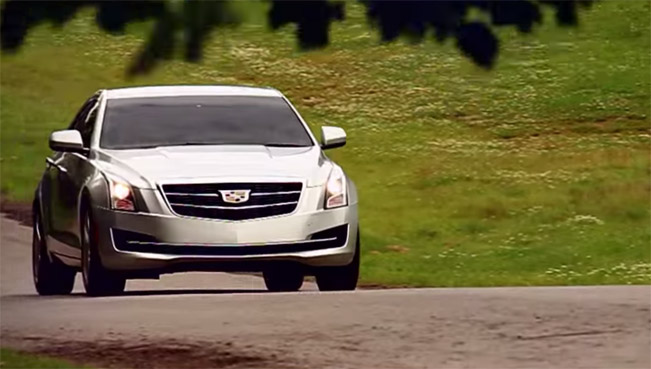 2015 Cadillac ATS Sedan has just been filmed in company's newest television commercial. This means that with the released "behind-the-scenes" video below the car is actually making an early reveal. The advertisement was shot exclusively in Niagara's wine area. The luxurious and speedy car turned heads of pedestrians and onlookers as it raced along the landscape of the Niagara Escarpment.
As you can see, the ATS Sedan has a refreshed lower fascia. In addition it also seems to feature revised front bumper. At the front we see the same grille like in the coupe and here the company has featured also its redesigned badge.
The latest version of the model was introduced back in 2012 as a 2013 model year vehicle. The rear-drive ATS brought Cadillac's blend of technologically driven performance, elegance and design. It was powered by two V-6 four cylinder engines, 2.0L turbocharged four-cylinder and Cadillac's award-winning 3.6L V-6.
The latter is the range topping one and its power is estimated at 318 hp (237 kW). Both manual and automatic transmissions came as an option, and also optional were the rear-wheel and all-wheel-drive configurations. We are expecting an official reveal and details soon. Stay tuned!
Video Source: YouTube
News Source: Cadillac