2013 Cadillac Elmiraj Concept Unveiled At Pebble Beach [VIDEO]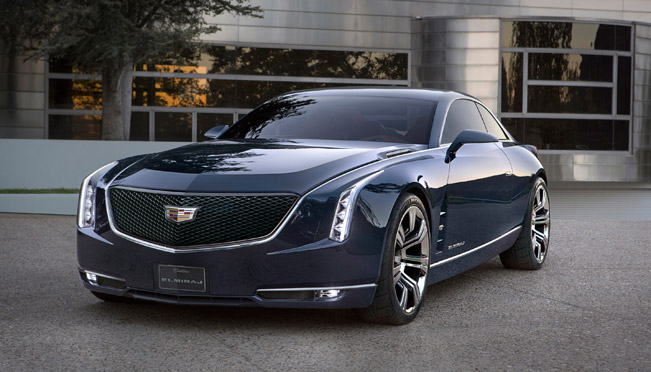 2013 Cadillac Elmiraj Concept has just been revealed at Pebble Beach and it definitely stuns with its incredible design characteristics. Elmiraj Concept defines in a new way luxury driving and it is a contemporary update to the classic format of a two-door grand coupe. This Cadillac concept is a pure expression of streamlined design and engaging rear-wheel drive performance.
The concept has an overall length of 205 inches (5207mm) and it is a statement of pure luxury and performance with great proportions. The model benefits from brand's philosophy of dramatic design and performance as well as to its commitment to lightweight RWD performance.
Elmiraj Concept is powered by a 4.5-liter twin turbocharged V8 which is capable of generating 500 horsepower (368 kW). The engine is based on the technology utilized in the Cadillac Twin Turbo V6.
The dramatic exterior proportions of the car make the perfect link between power and performance. A long dash-to-axle front profile gives the coupe an athletic presence. The long wheelbase and clean body side on the other hand characterizes the car's spacious dimensions and elevated status.
The design of the model also aims to highlight its capabilities for engaging driving performance. The two vents in the car's long hood serve as a hot air outlets for the twin turbo engine. In addition, Elmiraj runs on 22-x-9-inch aluminum wheels which are equipped with large ceramic brakes with Cadillac monoblock calipers. The car's exterior is decided in rich blue finish and in addition it wears the brand's Vsport designation.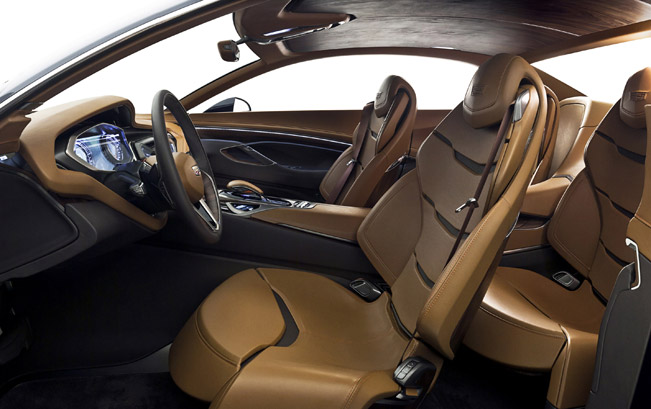 The luxury treatment is continued in the interior, which is spacious and comfortable. It also includes driver-focused performance elements. The upper section of the instrument panel is a single piece. It extending across the full width of the vehicle, while the lower forms a cockpit space tailored for performance.
Backlit titanium trim curves are used to divide the upper camel leather from the wood trim. Moreover, car's instrumentation includes an analog tachometer and speedometer which are transparent. A wide screen with high resolution display is positioned behind the analog gauges. In addition, a 10-inch touchscreen is also present to aid with navigation and connectivity.
2013 Cadillac Elmiraj Concept has a 2+2 layout with high-performance seats. They deliver not only support to the driver, but also offer great levels of luxury experience. The rear bucket seats include a valet feature which eases entry and exit.
2013 Cadillac Elmiraj Concept Specifications
Model
Elmiraj Concept
Body Style
4-passenger, 2-door grand coupe
Dimensions
Height
55 in / 1397 mm
Width
76 in / 1930 mm
Length
205 in / 5207 mm
Curb Weight
Approx. 4000 lb / 1814 kg
Powertrain
Engine
4.5-liter Twin Turbo V8
Power
500 hp / 373 kW
Torque
500 lb-ft / 678 Nm
Video Source: YouTube
Source: Cadillac