Cadillac Escala Concept is the secret vehicle that amazed everyone at Pebble Beach

Escala Concept features design & technical ideas of the future Cadillacs
Cadillac Escala Concept is the third design study we'll talk about today. It has been too shown at the annual Pebble Beach meeting. As the company has revealed previously, the new model is previewing the future design direction that Cadillac vehicle would take. In addition, it also exemplifies a technology-infused interior and a lot of craftsmanship inside and out. If Cadillac really wants to raise customer's interest, the all of the features we see here must be included in the futures models. Only time will show what will happen.
The concept study definitely "wow'-ed at Pebble Beach. To what should be attribute that? First we have to mention that Escala means "scale", which actually shows with words that the concept car is larger that the previous Cadillac models.
SEE ALSO: Cadillac and LG collaborate in intricate new concept vehicle [w/video]
The design study is a beautiful 4-door flagship sedan with expansive liftback design, measuring a total of 210.5 inches in length. At the front, we see an evolution of Cadillac's traditional face, which will be featured in the upcoming models soon (yay!). Here to mention are the expression of Cadillac's vertical lighting and the organic light emitting diode (OLED) lighting elements. Have you seen the three-dimensional pattern in the grille design? The huge 22-inch wheels feature two layers of spokes are the perfect companion of this beautiful exterior.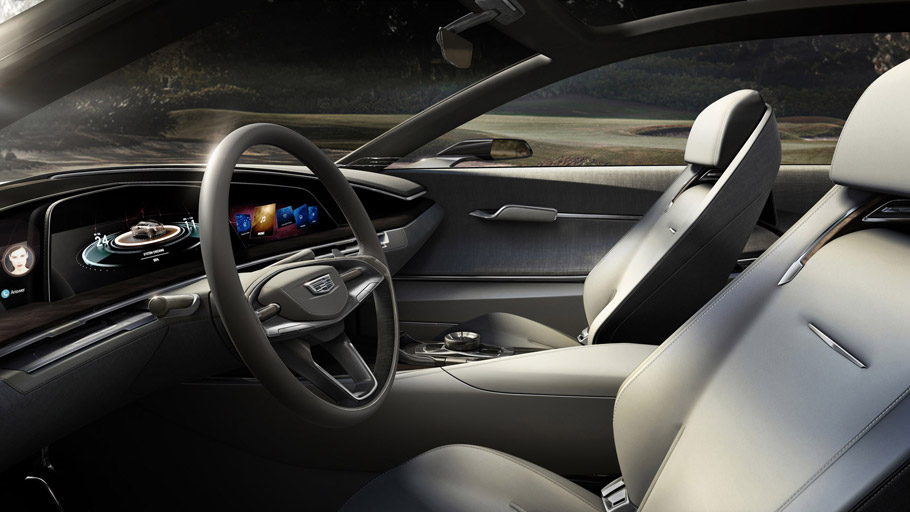 On the inside, there are two independent spaces: the first one is in the front and features focused modern technology, while the rear delivers relaxation. In addition, an array of three curved OLED screens is part of the front of the cabin as well as new designs for connectivity and control. All of this is just a prototype for the future production Cadillacs. Everything else inside is handcrafted.
At last, but not least, Escala is driven by the 4.2-liter twin-turbo V-8 engine. Just like anything else here it is a prototype of a new system in development for future models. The unit uses Active Fuel Management technology, which shows exceptional fuel economy.
To sum up, the Cadillac Escala Concept is absolutely stunning inside and out! We think that if the automaker has the courage to build a production version close to this, they'd have a winner! This is probably, the best overall Cadillac design we've seen in years!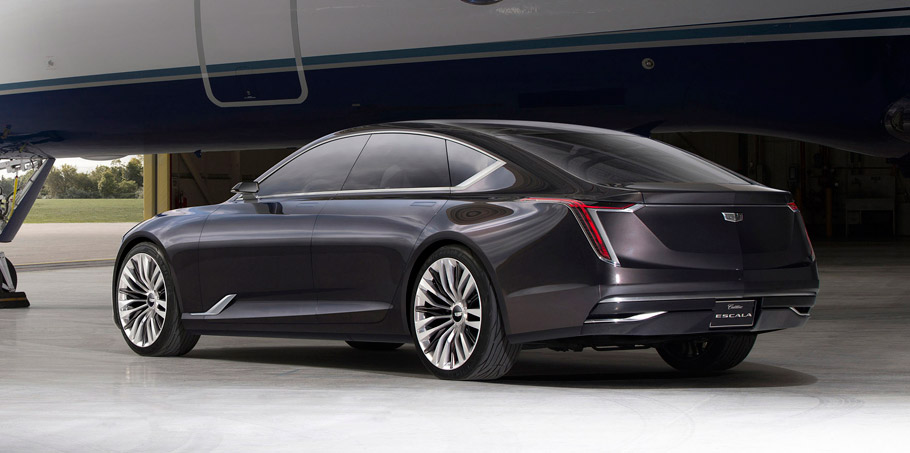 Source: Cadillac