2014 Callaway Chevrolet Silverado and GMC Sierra Under Development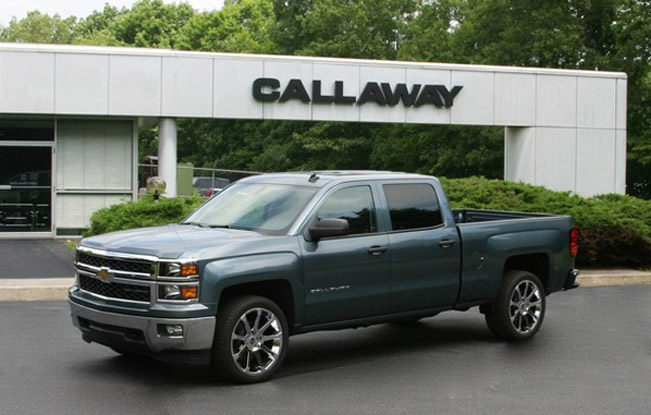 The engineers at Callaway have just disclosed that they are working on the development of supercharged versions of 2014 Chevrolet Silverado and GMC Sierra. Both models will go under testing and validation, which is going to happen over the next weeks.
This means that behind the forceful machines will lay in the future the supercharged 5.3L and 6.2L engines. The specialists are expecting to finish the work on the project later this year, and in addition they are aiming for a premium performance, quality and value.
When the Callaway's proven supercharging techniques are applied, the vehicles are expected to exceed 450 horsepower (330 kW) for the 5.3L configuration and to produce more than 540 horsepower (398 kW) in the 6.2L engine.
On the other hand, it is promised that the new 5.3L and 6.2L EcoTec3 engines will be equipped with technological advances as direct injection and variable valve timing. The result will end up in better and higher control of engine operating parameters.
The goal is to deliver additional tools for improved compatibility with supercharging positive manifold pressure, as well as a clearer path for 50-state emissions compliance and extended durability.
Furthermore, the wheel, tire, suspension, interior and body are also to be upgraded. Other features which are currently in development are the legendary Honker air intake and DD exhaust systems.
Source: Callaway