Can You Imagine Even More Muscular G63 AMG? We Have A Surprise for You!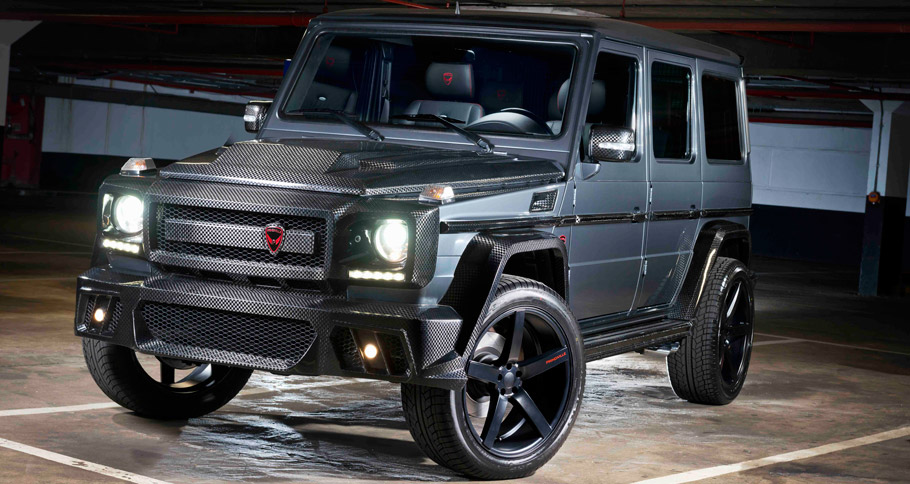 The Indomitable G styling and performance enhancement pack for Mercedes-Benz G-wagen just comes out from the studio of Prindiville Design. The 30-piece body kit brings handcrafted military-grade large weave carbon fiber and there are even more surprises. Customers can choose between matt or laquered finish and numerous additional colors.  All the upgrades and tweaks will bring even more muscular and confident look for the G63 AMG.
The lightweighted carbon pack demonstrates redesigned front and rear bumpers, different grille and headlights. Other changes include wider wheel arches, bolder bonnet treatment, side skits and spare wheel cover. Besides, in addition to the body design, the pack brings and Prindiville Design alloy wheels, especially crafted  for this particular package. There is even ligh boost on the power system. The vehicle is geared with additional 50 hp (36 kW), remapped ECU and Prindiville sports exhaust system. There is also a recalibration tweak for the gearbox just to ensure smooth shifts for the boosted power.
SEE ALSO: Mercedes-Benz Unveils GLC Coupe Concept
The cabin also received attention. The interior welcomes you with high-quality leather and Alcantara, but if there is still unsatisfied customer, he or she can make some personal preferences and choose from a wide range of finishes, colors and materials, that include wood, carbon-fiber and metal.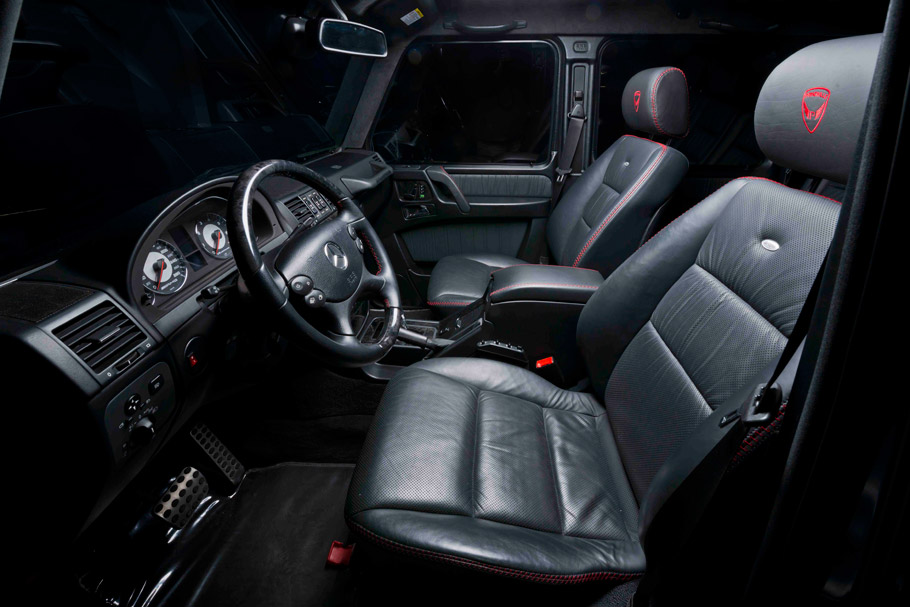 Despite the fact, that the Prindiville pack is especially created for the G63 AMG, some elements can be incorporated in different models. It is a cool idea to refresh your old Mercedes-Benz vehicle or to deliver some dynamics to an already fancy model. It is up to you.
Source: Mercedes-Benz