Capristo Automotive took a closer look to one more Ferrari vehicle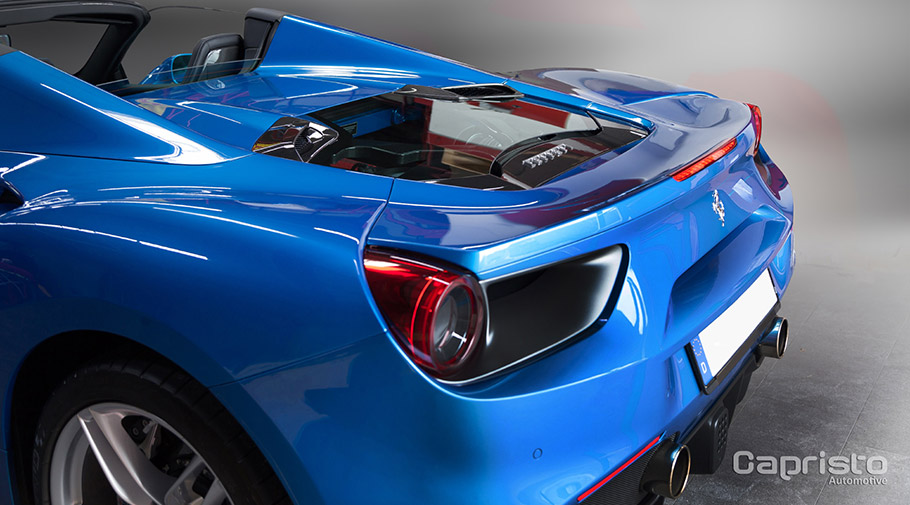 Capristo Automotive has shown its first masterpiece six years ago and since this glorious moment the passionate team has showcased some incredible projects. It all started with a special Ferrari 458 body kit that is still one of brand's most successful products. Nowardays, the team decides that the next step should be undertaken and demonstrates the latest and greatest carbon-fiber bonnet for Ferrari 488 GTS.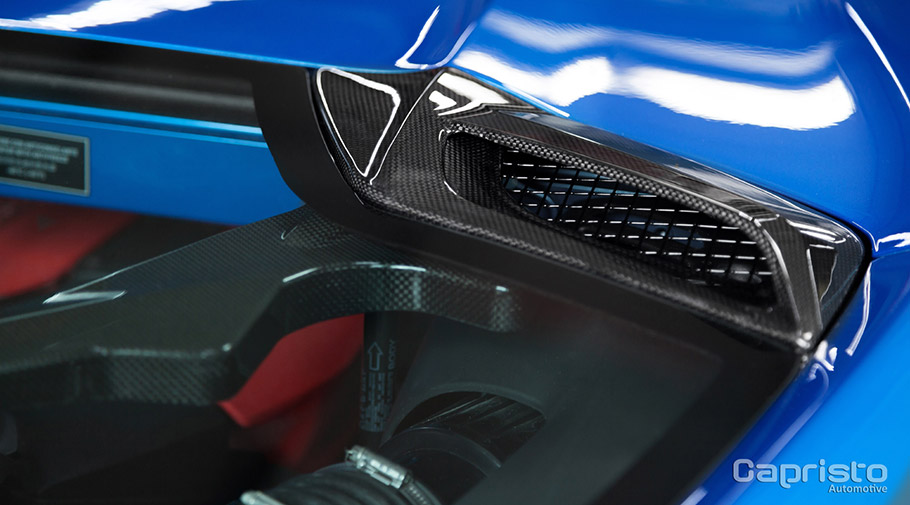 This pack adds some sweet optical refinement to the vehicle and contributes to the elegant and super sexy appearance. The Capristo pack includes a front splitter for some aggressive kick, neat side wings, taillight covers, mirror caps, rear air guide panel, side air panels, and fresh carbon-fiber bonnet. Sweet.
SEE ALSO: Capristo Automotive Shows the Real Capability of Ferrari 488 GTB
There is something particular that we like about this project. It is indeed that the design team has managed to keep the presence of the Ferrari as close to the original as possible and at the same time manages to boost that hidden aggressiveness and super-sportiness. And as any other premium brand, Capriso Automotive has showcased perfection in the small details: they are as expressive as the whole exterior body language. Definitely an eye-catcher. There is also something else: the blue color. Usually it is sort of a must for a Ferrari to bear a passionate red finish, but this one is different. And it is also beautiful. Definitely.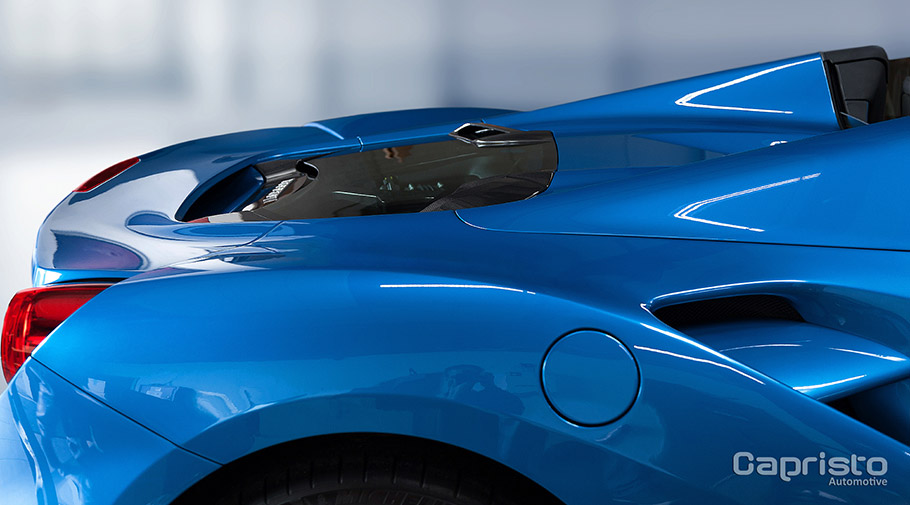 Source: Capristo Automotive