2012 Caractere Porsche Cayenne
Caractere is a brand always with the aim of combining performance, quality and design, and at the same time Caractere Exclusive is a company specialized exclusively in the development and marketing of accessories for luxury vehicles. Furthermore Caractere Exclusive offers a full conversion kit which includes aerodynamic parts, light alloy wheel rims, sport exhaust systems and carbon fiber interior trim. All of this of course is especially developed for the PANAMERA and for the Cayenne. Moreover the company is in the process of developing a full range of equipment for the 991 and is intending to develop new products for new models as soon as they are launched on the market.
Too return to our muttons, Caractere Exclusive offers for the Cayenne a full conversion kit. It includes an aerodynamic kit, light alloy wheel rims, a sport exhaust system and a set of carbon fiber interior trims- thus making the vehicle look more adorable then ever. To go further into details, the aerodynamic kit consists of a complete front bumper, a complete rear bumper, a set of side skirts, a set of wheel arch extensions and a roof spoiler.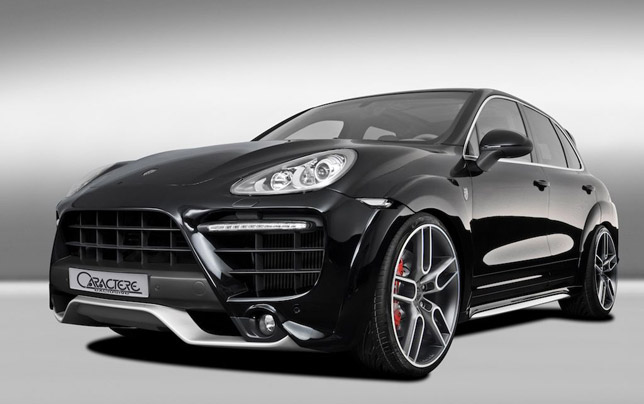 Additionally the company offers a sport exhaust system which enhances the performance and changes the sound of the engine. Next, Caractere Exclusive has improved the image of the vehicle more with the CW1 GRAPHITE or SILVER wheel rims 10x22" at the front and 11x22'' at the rear. CW1 wheel rims are also available in the same widths in 20'' and 21''. Eventually, for the interior Caractere Exclusive offers a set of real carbon fiber trims which are available in various colours and different finishes.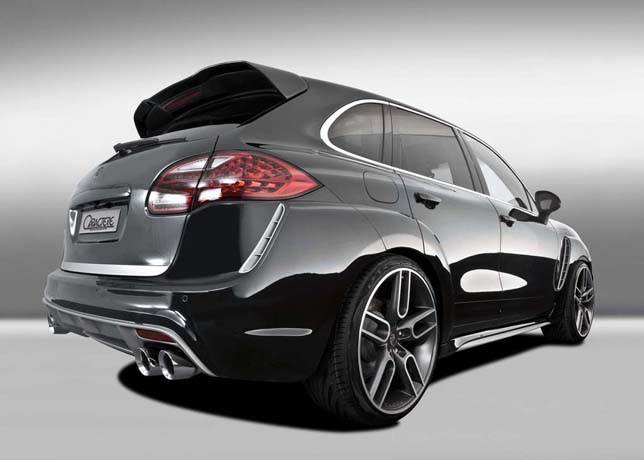 Source: Caractere Exclusive