The iconic muscle car gets unparalleled interior design
Among the best interior tuning designers out there is undoubtedly Carlex Design. And by tuning the cabin of this 1967 Ford Mustang Fastback they have done literally the unimaginable: the experts have created a space that looks like a fine art. It is a stunning mixture of the old and new, which highlights the intense character of the most iconic of all Mustangs.
On the outside, the classic car looks like it has just gotten out of the production line. Well, there is a single change though: the slight modification of the suspension for a more modern one and suitable for European roads.
SEE ALSO: Carlex Design with Another Fantastic Project: Z4 Rampant
With the aim to retain the original character of the vehicle and to do something more special to the exterior, the interior designers decided to do something more than exceptional. To contrast the bright blue exterior, Carlex Design left the interior in dark colors.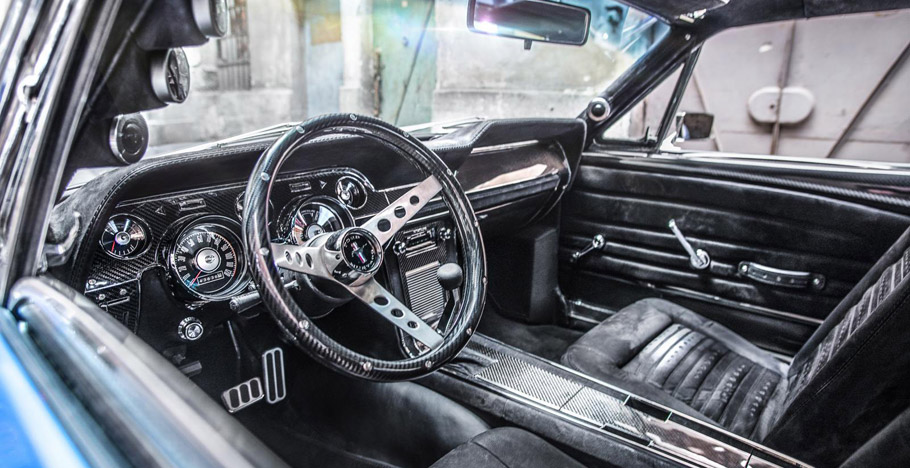 In terms of materials, the upholstery is a combination of black nubuck and leather, while carbon fiber has been extensively to add sportier looks. Intriguingly emossed cut pattern and additional thick thread stitching on the seats of the original Mustang look like the link between the modern and the original designs of the car. Handmade silver screw caps, merit of Carlex Design Jeweller's Atelier, and the chrome elements of the clock and speedometer bezels perfectly break the dark theme of the cabin.
Below the waistline, we see that the entire floor was lined with smooth black leather and then fitted with custom made mats. An interesting design decision is to add carbon fiber on the entire hub of the three-spoke steering wheel of the Mustang. In combination with the silver looks it stands out really posh. The lightweight material can also be seen on the central console, door boards and the dashboard.
This interpretation of 1967 Ford Mustang Fastback is an example how a design that isn't flashy or overdone could still be innovative.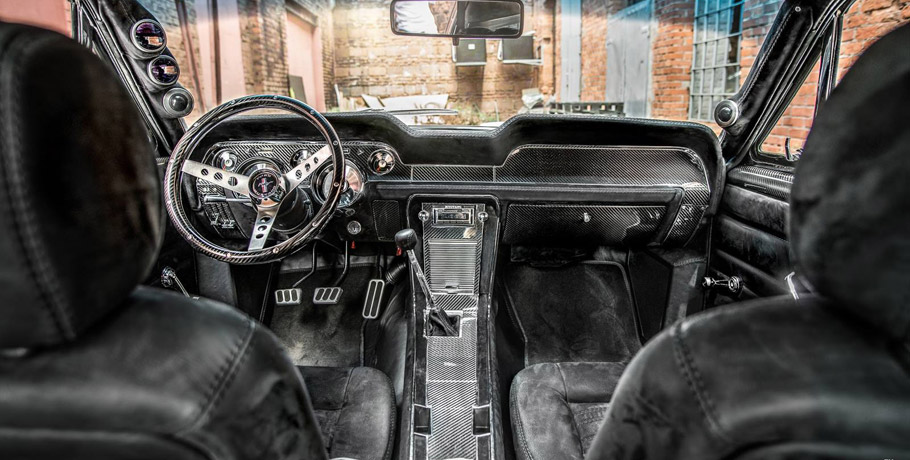 Source: Carlex Design