Castrol EDGE Titanium Strong Blackout [video]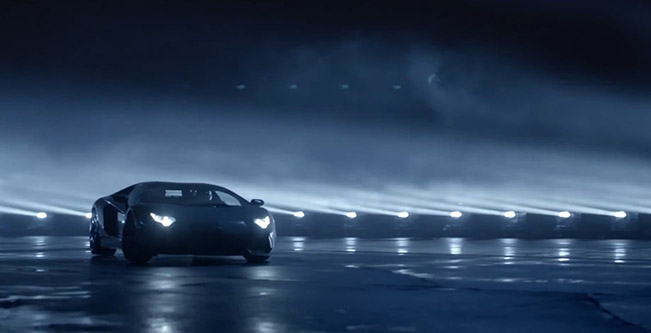 Castrol has released an awesome promotional video for its EDGE oil. The video clip features some awesome sport cars and world famous drivers.
The commercial features Ken Block with his specially-prepared Ford Fiesta, Audi Sport DTM driver Mike Rockenfeller - driving Audi R8, South African racing driver Adrian Zaugg behind the steering wheel of Lamborghini Aventador LP700-4 and BMW factory driver Augusto Farfus with the all-new BMW M4. The combination is just superb and as you may suggest, the video clip is pretty awesome.
The four of them race around on a course lit by strobe lights and lasers. Still, some of the footage appears to be computer-generated, but the overall result is sensational.
For us, it is very interesting, how the advertising specialists decided to include BMW 4-Series M4, which compared to the other vehicles is a "normal" everyday vehicle. It also has least power of all - 431HP (317 kW) at 5,500RPM and 550Nm (406 lb-ft) at 1,850RPM from the 3.0 liter TwinPower Turbo Inline six-cylinder.
Still, it manages to keep up with the others and Mr. Farfus shows some incredible skills. 2014 BMW M4 Coupe is priced from $65,125 in the US and after that commercial, it will have even better success.
Enjoy!
Source: Castrol