Champion Motorsports street-legal Porsche 911 RSR
Champion Motorsports has announced their tuned version of Porsche 911 Turbo S. The name of the project is Porsche 911 GT3 RSR and the tuner from Pompano Beach, Forida has practically rebuilt the project vehicle.
The performance upgrade includes a pair of new VTG turbochargers and straight-pipe exhaust. The result is astonishing – 575HP (423 kW) and 844Nm (625 lb-ft) of torque.
There are also other interesting improvements – carbon fiber RSR bodywork, factory RSR floor undertray, new suspension arms, an RSR sway bar and custom fabricated carbon fiber components such as wheel-well housing, brake cooling ducts, inner fender aprons and front floor panel.
Chassis can receive 4-way adjustable Ohlins coilovers for $15 000 and three sets of Champion Motorsport's very own magnesium wheels for $30 000.
The complete price is $399 000.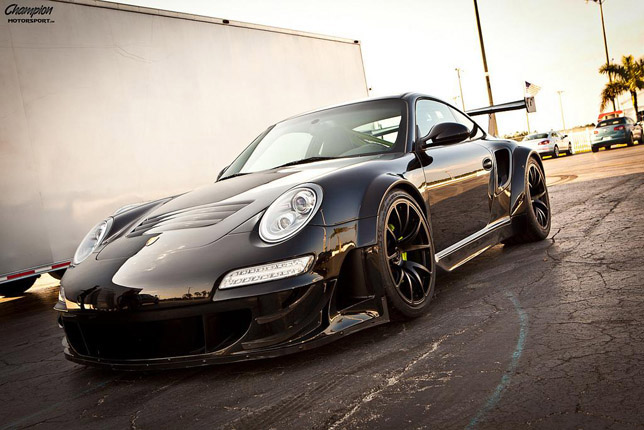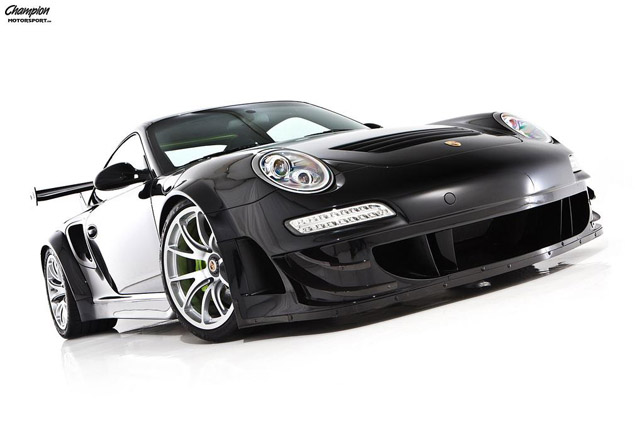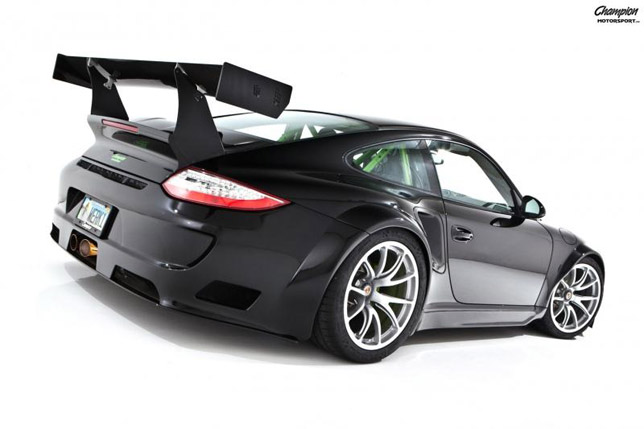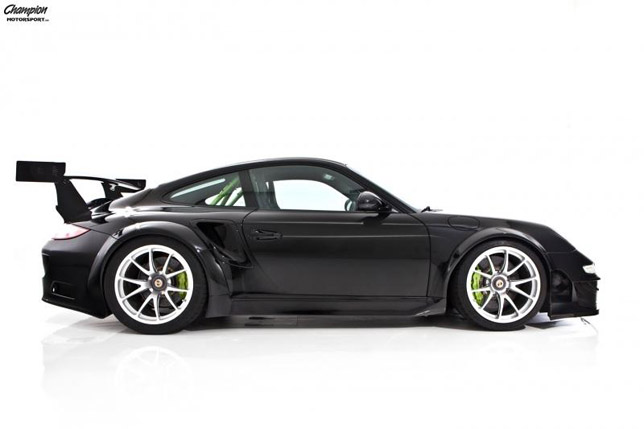 Source: Champion Motorsports