Chaparral Returns with Gran Turismo 2X VGT Concept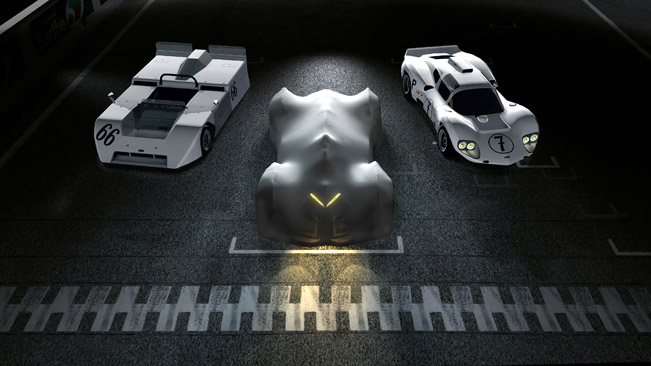 Chevrolet Chaparral 2X VGT will be available in Gran Turismo 6. We don't know yet how it will be looking like, but the news was confirmed by the muscle car automaker via the teaser image above. The car is inspired by the spirit of innovation of the founders of Chaparral Cars - racers Jim Hall and Hap Sharp. In addition, it was designed and developed to celebrate the 15th birthday of PlayStation Gran Turismo 6 game, and gives glimpse into brands plans for the future. Chaparral 2X VGT will debut at the Los Angeles Auto Show on 19th of November, while gamers will be able to race it after the online update of the GT6 around Christmas.
Jim Hall and Hap Sharp were those who have created Chaparral Cars in 1962. Back then they didn't think that their cars would have influenced so much the racing world, and eventually fundamentally change it. Since the beginning they have partnered with Chevrolet Research and Development, and have utilized "pioneering" aerodynamics and aerospace technology.
Following this tradition, GM's Advanced Design Studio, with input from Jim Hall, designed the Chevrolet Chaparral 2X VGT concept. It revealed that it is a "fantasy car in every sense of the word."
The first original Chaparral was a front-engine race car built by Dick Troutman and Tom Barnes in 1961. A year later, Hall and Sharp purchased the Chaparral racers and founded Chaparral Cars, immediately beginning with the design and construction of Chaparral 2.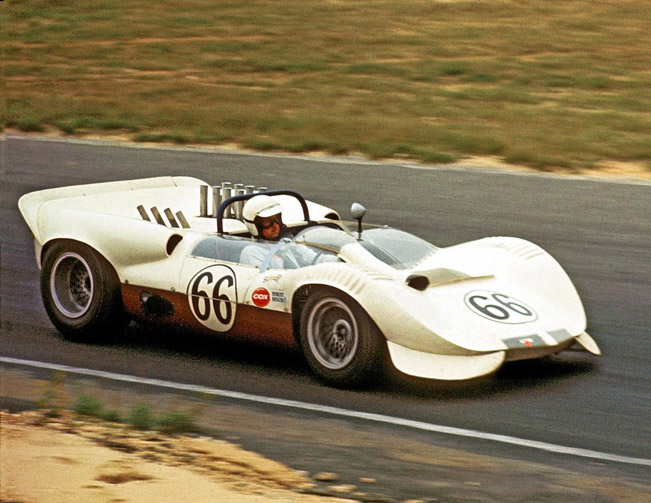 Unlike the original car, this was a mid-engine one with an aerospace-inspired semi-monocoque fiberglass chassis. It was driven by Chevrolet's small-block V-8 327-cubic-inch engine and included torque-converter transaxle. Then it made history: winning the 1963 Riverside race, 1964 United States Road Racing Championship (USRRC) and the 1965 Sebring 12-huor race.
Pioneering methods and materials were developed through the collaboration with Chevrolet. Some of them include the composite monocoque chassis, lightweight-alloy powertrain systems, automatic transmissions for racing and progressive and the active aerodynamics.
Chaparral 2E race car appeared in 1966 and raced in the SCCA's Can-Am series. In 1967, the car set the fastest lap in five of the eight races at the World Championship Endurance competition.
1970 saw the birth of the Chaparral 2J – a radical vehicle powered by Chevrolet's big-block V-8 engine. The car also featured a separate motor to drive a pair of fans that exhausted air beneath the car, producing suction-derived downforce. And although it it grabbed three pole positions in four races, it was eventually banned by the race series' sanctioning body.
We are definitely eager to see the Chevrolet Chaparral 2X VGT for Gran Turismo 6. Probably it hints towards production plans?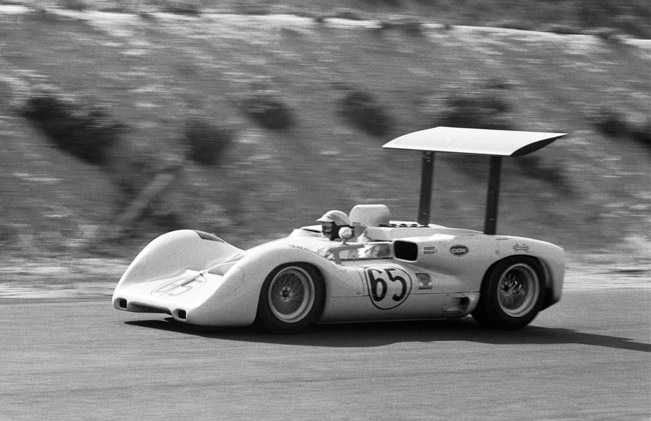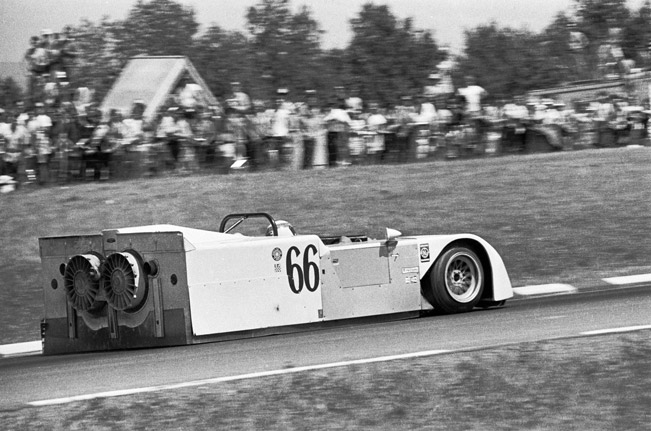 Source: Chevrolet