Chevrolet Beat - The Spunky Hatchback from Chevy!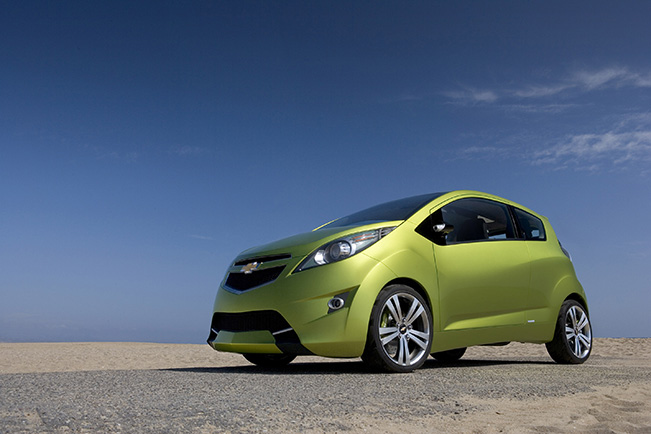 Chevrolet Beat of General Motors is well acclaimed as one of the best and well known cars on the road. All the variants of Chevrolet Beat are flourishing very much in the market. Of late, the General Motors has, in addition to petrol and diesel versions, has launched one more variant, and that is the LPG version. Amazingly, the Chevrolet Beat LPG version is offered to clients with innovative smart tech engine.
Moreover, the LPG variant of Beat features latest Multipoint Sequential LPG Injection Technology kit, which has a capacity to carry 26.2 L LPG and offers a mileage of 13.29 KMPL. The LPG kit is securely located in the compartment of the engine, in order to make sure space saving.  Hence, people travelling can feel the spacious comfort which is akin to the cabins of the Beat petrol or diesel versions.
The pioneering technology in Chevrolet Beat LPG kit has a number of edges that encompass lesser weight, resistance to corrosion, fuel efficiency, decreased carbon emissions and no loss of power. When it comes to performance, the Chevrolet Best makes sure to offer a smooth acceleration with no jerking and more flexibility in shifting from LPG to petrol mode.
Chevrolet safety features
The Chevrolet Beat is crafted with sophisticated technology with advanced technological safety features. Some of the active safety features such as front dual airbags, seat belts, Anti-Lock Braking System of the car help to avoid locking of wheels while applying brakes. Constructed 60% of the structure with high end quality steel enhances power to critical points and facilitates adequate protection to all passengers during journey. These safety features are similar with the petrol, LPG and diesel versions of Chevrolet Beat.
Chevrolet Beat engine
The acceleration of Chevrolet Beat is highly reliant on the power, torque as well as the transmission gearbox. The car is installed with a 1.2 L petrol engine having a displacement of 1197 cc. This petrol engine is made with light weight DOHC engine that decreases the friction and ensures better performance. Also, the engine is having 5 speed physical transmission gearboxes that is highly fuel efficient and is cost effective, for the reason that it offers excellent mileage. Such Inline type engine is very efficient and has highest power and torque with enhanced compression ratios and offers a good initial as well as passing acceleration in city driving. This highly sophisticated Chevrolet Beat engine can ensure 100 km in just 15.5 seconds at a speed of 145 kmph.
Chevrolet Beat Exteriors
Chevrolet Beat is a very stylish car with a sturdy and sporty appearance. This head turner car is packed with very stylishly designed features. The sleek body features and strong exterior appearance looks very natural and is something quite appealing. The front grille of Chevrolet is very distinct and aligns aptly with curvier headlights to offer it an attractive look. Also, the rear portion of Chevrolet Beat is devised with trendy LED tail lights that provide a striking look.
When it comes to exterior dimension, Chevrolet Beat has a length of 3640mm and is 1595mm wide and its height is 1520mm. The Ground Clearance for the diesel version of Chevrolet Beat is 175mm with a weight of 1027kg, which implies that the Chevrolet Beat Diesel is lighter when compared to the petrol version.