Chevrolet

Beat Concept

(

2007

)
Chevrolet Beat Concept
The Chevrolet Beat Concept 2007 is a sporty three-door hatchback with a customizable design. It runs on a 1.2-liter turbocharged gasoline engine with an automatic transmission and is packed with technology like a navigation system and premium stereo.
At the New York Auto Show, GM showcased three global minicar concepts: the Chevrolet Beat, Groove, and Trax. These creative designs bring the energy, diversity, and excitement of urban life to small, fuel-efficient, and valuable cars.
Designed at GM's Inchon Design Studio in South Korea, these concepts showcase the innovative and flexible design in GM's Asia Pacific region. The Chevrolet Beat concept, a fast and sporty car, was made in India while the Groove and Trax concepts, both small urban cars, were made at the GM Tech Center in Michigan.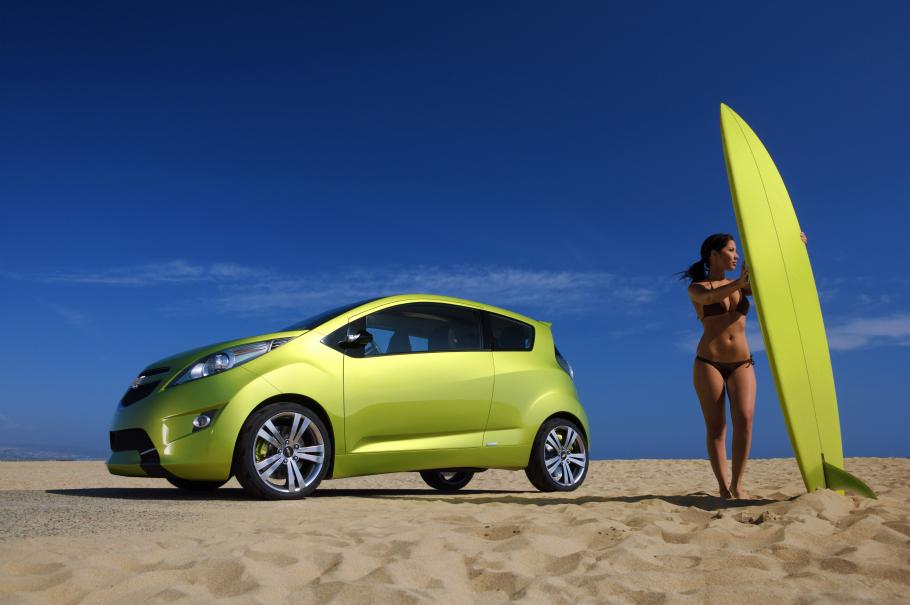 According to Ed Welburn, GM Global Design VP, the Chevrolet Beat, Groove, and Trax concepts highlight the strong and diverse capabilities of GM's Global Design team. He praised the team's ability to quickly create vehicles that meet the demands of people worldwide. The team was happy to provide three different options for Chevrolet customers around the world.
Chevrolet, a GM global brand, offers vehicles for people in 120 countries.