Chevrolet Camaro Z/28 Indy 500 Pace Car To Be Driven By Dario Franchitti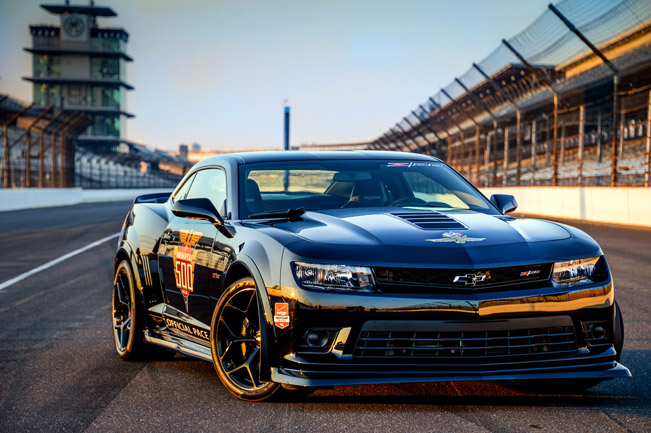 Dario Franchitti who is a three-time Indianapolis 500 winner will be driving the 2014 Chevrolet Camaro Z/28 Indy 500 Pace Car at the Indianapolis 500 in May. In fact, for the eight time a Camaro becomes the official pace car for the show, with a first appearance in 1967.
The driver – Franchitti, won the Indy 500 in 2007, 2010 and 2012, and his appearance in the Z/28 pace car shows a new start in his career. He sys that it is a tremendous honor to drive the Pace Car for the Indianapolis 500, and adds that he will appreciate every minute of getting to pace the field in the new 2014 Chevrolet Camaro Z/28.
The Pace Car is based on the brand new 2014 Camaro Z/28, which is the most track-capable model in its history. The car was built on the legacy of the original SCCA Trans Am-series contender, which was originally introduced in 1967.
The design of the Z/28 focuses mainly on track capability, thus sporting unique exterior elements. In addition, it is designed just like a race car in order to generate downforce that delivers greater grip – up to 1.08 g in cornering acceleration – and faster lap times.
And to harmonize perfectly with the great power of the car, Chevrolet designers gave it greater stopping power. The Z/28 is equipped with Brembo carbon ceramic brakes capable of 1.5 g in deceleration, and also has reduced curb weight. In fact, this Camaro weighs 300 pounds less than the supercharged Camaro ZL1.
The model as well as the Pace Car, is driven by the 7.0L LS7 engine, which is rated at 505 horsepower (376 kW) and 652 Nm (481 lb-ft) of maximum torque. In fact, the powertrain is hand-built and is coupled with a six-speed manual transmission.
Source: Chevrolet