Charity: Chevrolet Auctions Rights To First 2014 Camaro COPO And Z/28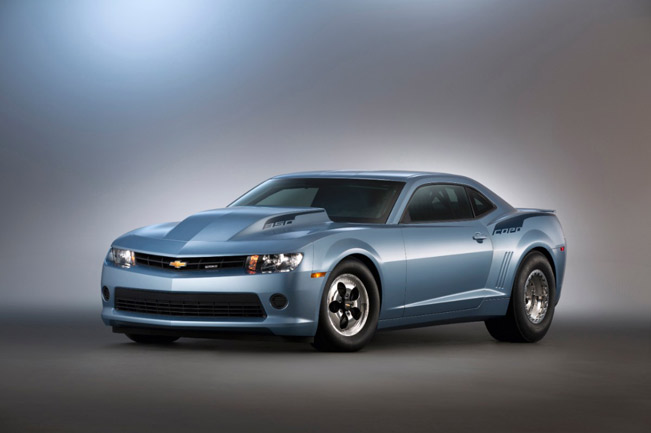 There's a certain prestige in owning the first of a limited range of production models. So how do companies look at the masses of potential buyers and choose one to break the mold. Chevrolet, have tackled this problem with an admirable solution. Those eager to own the 2014 No.1 production COPO Camaro, or the 0001 Chevrolet Camaro Z/28, can participate in a charity auction to win the rights. Bids will be accepted at the Barrett-Jackson Scottsdale collector car auction or online
On Friday evening, gearheads with big hearts will be head to head in the race to have the first of 69 factory produced Chevrolet COPO Camaro vehicles. The highest bidder will benefit the Achilles Freedom Team of Wounded Veterans. In return, he will be able to buy a one-off COPO in Ice Blue Metallic satin paint scheme. It features a new LS-based 350-cubic-inch engine with an amazing 2.9-liter Whipple supercharger.
On the next day – Sunday, 18th of January – the rights to purchase the first Camaro Z/28 will also be sold. The money raised will go to Detroit's Cornerstone Schools. The Camaro Z/28 is famous for lapping the Nurburgring in 7:37.40 seconds – faster than a Murcielago LP640.
It has a 7.0 LS7 engine 505 hp and 652 Nm of torque. A close-ratio six-speed manual transmission is the only option. Power goes to the rear wheels via a Torsen limited-slip differential that employs helical gears rather than traditional clutch packs. The Camaro Z/28 is also one of the first production cars fitted with race-proven, spool-valve dampers, which allow four-way damping control, enabling engineers to precisely tune bump-and-rebound settings for high- and low-speed wheel motions. It arrives in dealerships in spring.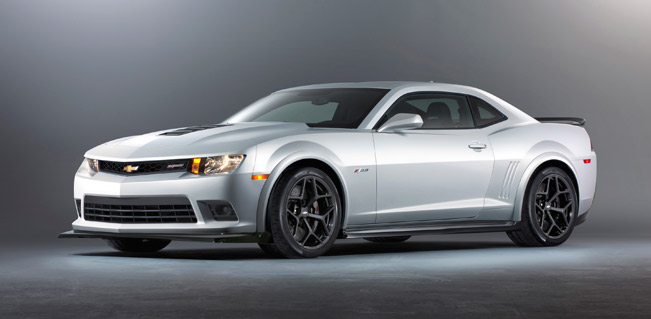 Source: Chevrolet