2012 Chevrolet Corvette Coupe for the first time in Korea
2012 Chevrolet Corvette Coupe is a sports car legend which will go on sale for the first time in the history of the company in South Korea. This will happen very soon – this Friday.
There are a lot of expectations brought up to this initiative due to the almost 60 years of history of the model. It now comes equipped with many advancements in terms of technology and design, which will now be available at the disposal of the Korean people.
In fact, through the years this unique Chevrolet sports vehicle has made a permanent niche into the global automotive landscape. Further proof for this is that it is the top-selling high-performance sports car in its segment. In addition to this, the advancements in performance and technology will put Corvette much higher.
In details, it draws its power from a standard 430 horsepower (317 kW) LS3 all-aluminum V8 engine. This one is able to deliver 190 mph performance and more importantly 26 MPG highway fuel efficiency.
Furthermore, the model Corvette is the one which defines state-of-the-art technology, engineering and design mixed with luxury and sports attitude. The 2012 version adds to this even further by offering more options for personalization.
This legendary American sports car is to go on sale tomorrow in South Korea. This exceptional product will be one of-a-kind for the Korean market and undoubtedly will be unmatched as well. 2012 Chevrolet Corvette Coupe will raise the bar for the brand and its products.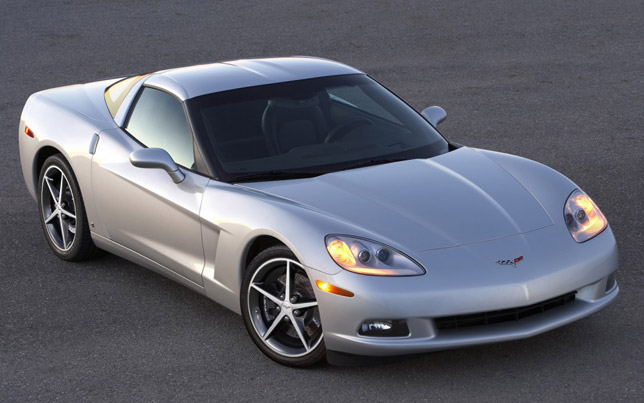 2012 Chevrolet Corvette Coupe Specifications:
Specification
Corvette Coupe 6.2 V-8
Length (mm)
4,435
Height (mm)
1,245
Width (mm)
1,845
Wheelbase (mm)
2,685
Tread (mm)
Front
1,577
Rear
1,542
Engine
Displacement (cc)
6,162
Max. Power (ps/rpm)
430/5,900
Max. Torque (kg.m/rpm)
58.7/4,600
Transmission
6-Speed A/T
Combined Fuel Efficiency (km/ℓ)
7.1 (City: 6.0 /Highway: 9.2)
Curb Weight kg
1,660
Source: GMC