Chevrolet Corvette Flexes Its Muscles Again
For the second consecutive year, the stunning Chevrolet Corvette has brushed aside all challengers to be named Middle East Car magazine's "2008 Muscle Car of the Year". 
Phillip Moore, Publishing Director of Middle East Car magazine explained: "The Corvette 2008 is saucy, powerful, and thrilling to drive. Everything about it is a treat, including, and we'll come back to earth for a minute, the reasonable maintenance costs". In its bid for the coveted award, the Corvette finished ahead of the Dodge Charger, and Ford Mustang. The Corvette represents great value and is currently available in three different models - Coupe, Convertible and the top of the line Z06, which is equipped with a powerful 7.0 LS7 V8 engine, producing 505 hp at 6300 rpm and allowing it to rocket from 0 to 100 km/h in 3.7 seconds.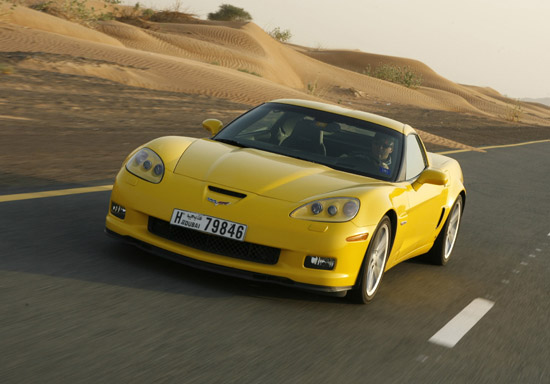 The much anticipated all-new, supercharged ZR1 model is also set to join the range in Q1 of 2009. The 638 hp ZR1 will be the most powerful Corvette in history, and the most powerful car to come off General Motors assembly lines.