2015 Chevrolet Corvette Z06 To Produce 620 Horsepower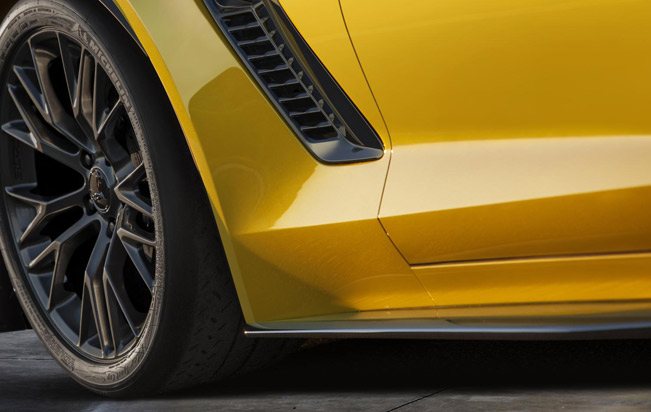 2015 Chevrolet Corvette Z06 is gong to have its official full reveal at the North American International Auto Show in a week. A teaser image of the newcomer was revealed by Chevrolet in the beginning of December. In addition, back then it was also announced that the Z06 will be the most track-capable Corvette ever.
Since these promises were made a month ago, the American brand obviously didn't manage to keep the secret about Corvette Z06's performance figures. And luckily for all fans, the output figures of the muscle car have already leaked.
It is currently being rumored over the web that the forthcoming Corvette will be able to develop the astonishing 620 horsepower (455 kW) and 650 lb-ft (480 Nm) of torque. This means that the car will add almost 200 hp over the 450 hp and 200 lb-ft over the 450 lb-ft of torque of the base Corvette.
With the official debut of the car next week, we are to see it in its full glory. In Detroit we are also to see the other details around the vehicle including acceleration figures weight and much more. 2015 Chevrolet Corvette Z06 will go on sale by the end of next year.