2013 Chevrolet Malibu Eco equipped with Ecotec 2.5 liter engine
The new Ecotec 2.5 liter engine is going to be included in the 2013 Chevrolet Malibu Eco midsize sedan this summer. The engine is one of the most-powerful naturally aspirated four-cylinder engines in the midsize segment, and will deliver even more horsepower in comparison to the previous engine of Malibu. The Ecotec 2.5L delivers a 197 horsepower (147 kW) and 191 lb.-ft. of torque (259 Nm). These numbers mean that this is the most torque of any naturally aspirated four-cylinder in the segment. In addition, the other Ecotec engine, featured in Malibu's range is the Ecotec 2.0L turbo, which in turn delivers 259 horsepower (193 kW) and 260 lb.-ft. of torque (353 Nm). Its peak torque is sustained from 1,700 to 5,500 rpm and thus it is possible for the car to accelerate from 0 to 60 mph in 6.3 seconds. Both engines direct injection for increased fuel efficiency and higher power. In some countries the Malibus will include powertrain lineup that also features the segment-exclusive, fuel-saving eAssist™ technology. This specific technology combines start-stop with regenerative braking and a lightweight lithium-ion battery to provide an electric boost in certain conditions, delivering a GM-estimated 25 mpg in the city 37 mpg on the highway.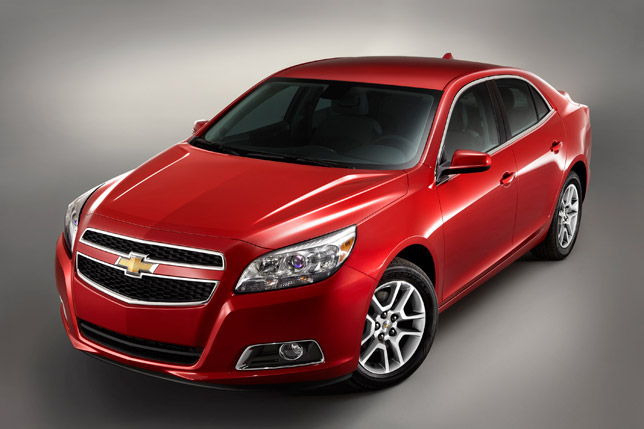 Furthermore, the new 2012 Chevrolet Malibu Eco was designed to be the most tuned Chevrolet midsize sedan ever and is in addition built on an award-winning global architecture that helps deliver a more confident, responsive and connected driving experience. In details, the body structure is 20-percent stiffer for a greater feeling of solidity, quietness and quality. Moreover, the driving experience is further improved by Chevrolet's MyLink technology, which is an infotainment package that gives customers a higher level of wireless connectivity and customized infotainment options. In particular, it adds stereo audio streaming and wireless control of smartphones, building on the voice-activated Bluetooth hands-free calling capability. Additionally, MyLink comes along with a seven-inch touch screen display that media navigation easier.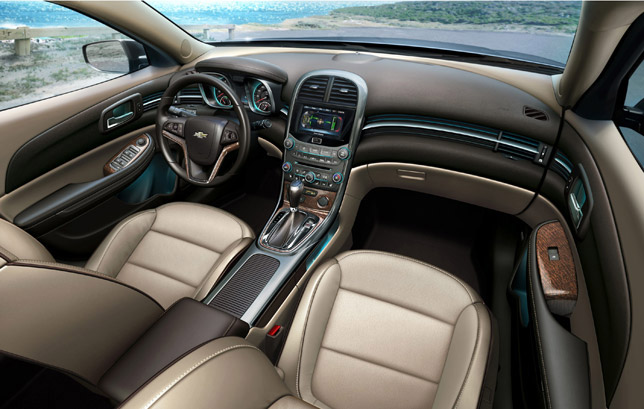 Source: Chevrolet