Green Tech With The Chevy Malibu Eco
Recent gas prices causing you headache? The trip between the petrol stations seems too short? Well, if you insist to sticking to a mid-sized saloon, the Chevrolet Malibu Eco might be the car for you. They say it can do 965 km of highway on a single tank of fuel. This is just another example of how a combination of simple yet clever technologies can help bring noticeable relief to your wallet.
Let's not beat around the bush – The Malibu Eco achieves an EPA-estimated 25 miles per gallon city and 37 mpg highway fuel economy. Numbers would not have been so high if it wasn't for the all-electric power steering. It's cleaner, more efficient and smarter than any other hydraulic setup in the world. Thanks to it, Malibu owners can save up to 12 gallons annually, or about 120 gallons in a 10-year life. At $4 per gallon, that saves about $50 per year or $500 in 10 years say Chevrolet.
The Malibu's power steering is not constantly operational. Instead, it kicks in only when you need it to do so. If you are going down the highway, the only thing it does is to slightly compensate outside factors that may cause directional shifts (think of uneven roads or crosswinds). Wherever you are, the feedback comes with reduced vibrations and, in some of the cars, responsiveness can be adjusted trough two settings – "comfort" and "sport".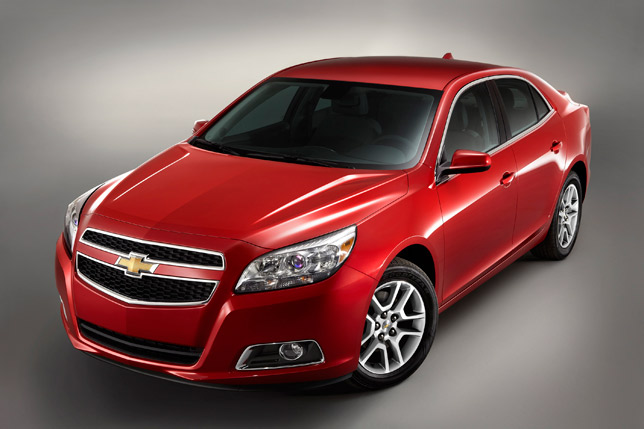 But an electric power steering is not something groundbreaking and it's going to take more than that for the Eco, to stand up to its name. This is where GM's fuel-saving eAssist technology comes into place. It shuts of fuel supply to the engine when the car is decelerating. While in fuel shut-off mode, the motor-generator unit continues spinning along with the engine should the accelerator pedal be pressed again. Thus, a smooth and immediate response is ensured. The system also manages to salvage up to 15kW of power that would normally be lost upon breaking, and recharges the Li-ion battery of the Malibu.
At the moment, the Eco version of it is priced at $25,595 but, with a little more patience, we will see the arrival of an all-new, greener 2.5L Ecotec engine to all Malibu models. Not before summer this. Then, sometime later, a new turbo model will be available.
Source: Chevrolet