Chevrolet Sail 3 is Intended for China Only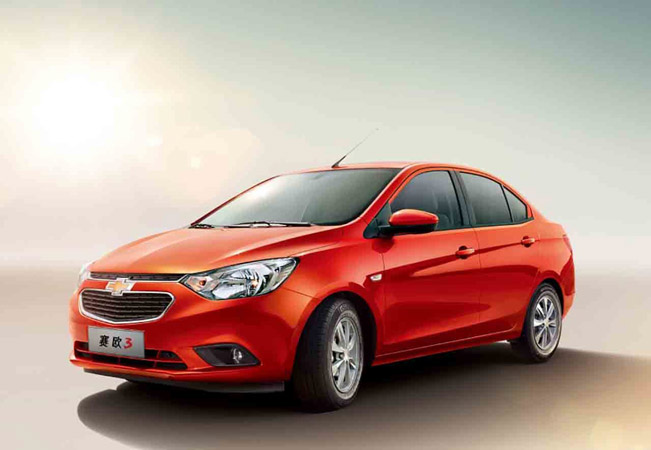 Chevrolet Sail 3, as well as Camaro RS Limited Edition and Corvette Stingray Coupe have just made their China debut. In addition, Buick is showcasing a customized Regal GS and Excelle XT. In total there are 32 GM vehicles on display in Shanghai. The third generation Sail is Chevy's entry-level family car. The model was introduced 15 years ago, and since then it has been a driving force in this car segment. As a matter of fact, there have been nearly 1.4 million Sails sold across China. The car will go on sale nationwide by the end of this year.
Sail 3 is built on Shanghai GM's small car architecture and has fully adopted Chevrolet's new design language. The exterior is relatively small, exuding youthful and dynamic feel. Sail 3 is 51 mm longer and 45 mm wider than its predecessor.
The wheelbase has been extended by 35 mm. This of course indicates for a roomier cabin. The trunk space is 366 liters and there are also many user-friendly storage compartments.
The front fascia includes wider dual-port grille, which is also sportier than in previous models. There are also visible the eagle eye-shaped headlights. At the back, the dual-C-element taillights provide unique touch to the rear.
The interior of the third generation Sail features a dual-cockpit design. It also includes innovative flowing instrument panel, dual-mode sunroof and sculpted seats.
The car is driven by a 1.5L DVVT or a 1.3L VVT engine. Each can be coupled with either manual or mechanical automatic transmission with start-stop function. The fuel consumption is rated as low as 5.3 L/100 km. As a result, Sail 3 has been listed in the National Energy-Saving and Eco-Friendly Vehicle Catalogue ahead of its market launch.
Source: Chevrolet