Chevrolet Sail and MPV Concept Debut at the Auto Expo New Delhi
The Chevrolet Sail and the Chevrolet MPV Concept are the products of GM India and SAIC working together. The debut stand was at the eleventh Auto Expo in New Delhi.
The Sail is built by engineers at the GM Technical Center in Bangalore and is targeted at people from the emerging economies.
"The Chevrolet Sail hatchback will be a strong addition to GM's mini-car portfolio in India," said GM India President and Managing Director Lowell Paddock. "It will bring a new sense of vitality to the biggest, fastest-growing and most competitive segment in the domestic passenger car market."
It is a dynamic looking hatchback with typically Chevrolet-ish front split front grille and the golden emblem of the brand in between. The hood has some distinguishing curves and lines that give it a 3D feel while the profile of the car (lower at the front, jumpy at the back) sends some sporty vibes.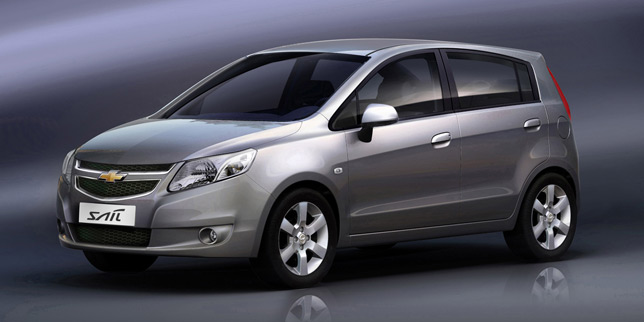 Because of the noticeably high roof, there's plenty of headroom and, with the fuel tank being in the middle, five people can easily seat themselves inside. Boot space is not sacrificed for any of this    The center console houses a CD-player with AUX port while chromy motives complete the picture.
As powertrains, both diesel and petrol Smarttech engines will be offered which provide respectable power, efficiency and emissions within the accepted range.
Safety has also been addressed with a steel cage-like body construction and extra protection for the fuel-tank.
The Chevrolet MPV Concept is based on the MPV B segment in India and it is designed to accommodate large families with ease. The seats are up to eight and offer a good degree of flexibility. Best part of all is that chassis experts, Lotus have worked on developing the platform to get the most out of the materials.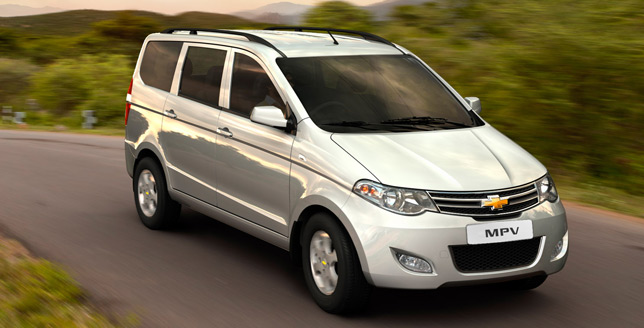 "The Chevrolet MPV Concept is designed for those who want a spacious, comfortable and well-styled vehicle to enjoy life with their loved ones," said Paddock.
Both cars have great challenges in ahead because India (where they will be tested) has the roughest terrain and climate to offer
Source: Chevrolet