Chevrolet SuperUte pick-up
Lupini Power is introducing Chevrolet SuperUte, which woulb be a real rival to BMW M3 Pickup.
"As huge BMW M fans, we'd love to see an M3 Pickup as our SuperUte's only real market rival," commented Michele Lupini
"It is hugely gratifying to note that M has taken note of a need for such top-end pick-up vehicles, although we do also need to point out that SuperUte is certainly no joke – our development cycle is now close to being completed and we'll soon be ready to deliver.", he added.
Chevrolet SuperUte is powered by a 6.0 liter supercharged V8 with brutal 535BHP and 800Nm (590 lb-ft) of torque. The acceleration to 60mph is under 5 seconds and to 100mph in 9.9 seconds. The Pick-up does ¼ mile in 12.7 seconds at 113mph. The top speed is 175mph (281 km/h).
The car from LupiniPower also features upgraded brake system, more effective suspension and some other very important styling modifications.
SuperUte stands on enormous 20" wheels with 8.5J at the front and 10J at the rear fitted with Bridgestone Potenza RE050 ultra-high performance tyres. The options list includes full Bilstein suspension and a limited-slip differential. The Pick-up will be produced in limited series.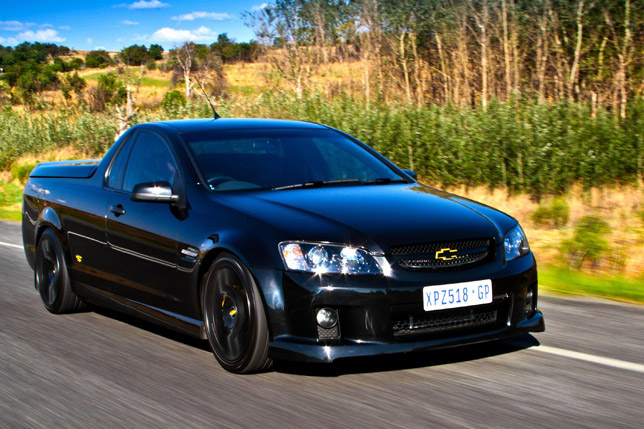 Source: Chevrolet