The Dark Side is Strong and Calls for Chevy Trax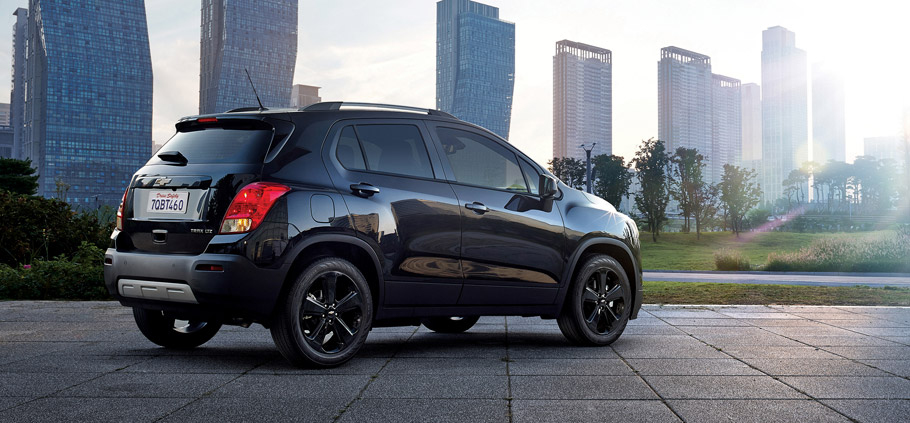 Star Wars: The Force Awakens is definitely a big hype and the might of the Dark Side has even gone to the minds of the designers at Chevrolet… metaphorically of course. The latest addition in Chevy's lineup is the Trax Midnight Edition, which contributes to the versatility of the small SUV. With it's blacked out styling it seems that has taken inspiration of the famous movie series.
The car is based on the LTZ trim level and includes a lot of cool styling components inside and out. The exterior of the Midnight Edition features black wheels, black bezels and beltline molding, door handles of the same color as well as black rear license plate appliqué.
SEE ALSO: Twenty Reasons Why 2015 Chevrolet Trax is the Next Big Thing 
Speaking of the interior, we should also mention the seats which have been trimmed with gray accents. The other thematic feature is the floor mats that have gray piping.
As a matter of fact, Chevy Trax is unique vehicle which fuses the agility of a small-car with the utility and convenience of an SUV. It offers up to 48.4 cubic feet of cargo space and is driven by the 1.4L turbocharged engine. The powerplant is efficient but at the same time 138 horsepower (102 kW) and 148 lb-ft of torque (200 Nm) strong. In details, the small displacement engine offers an EPA-estimated 34 mpg highway for the FWD models.
Another advantage of the Trax is the available 4G LTE Wi-Fi hotspot, which in my opinion is one of the coolest connectivity features included in Chevy's options.
If you are already interested, then you should know that 2016 Chevrolet Trax Midnight Edition is scheduled to go on sale in late February. The Midnight package is priced at $500 USD, while the Trax LTZ has a starting price tag of $26,125 USD.
Source: Chevrolet