Manchester United Themed Chevrolet Trax Auction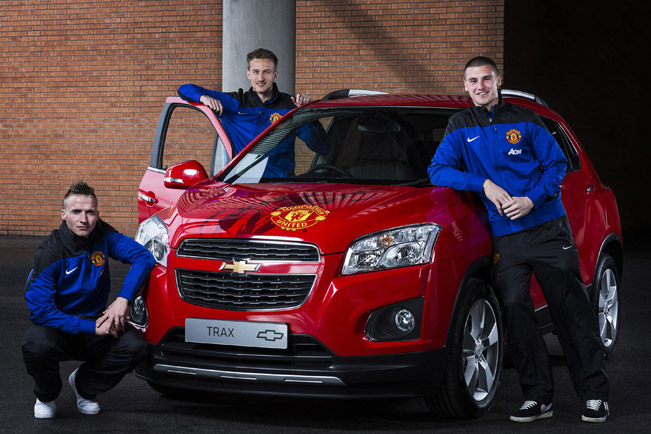 Chevrolet Trax signed by the Manchester United team – this is probably one of the biggest dreams of every true fan. In fact, it might become a reality for one of them because of a special eBay for Charity auction.
All the proceeds from the Manchester United Themed Chevrolet Trax Auction will go to the Manchester United Foundation to support its work in the community. The one who bids the highest will be the lucky to own the Trax 1.6 LT SUV.
Of course, it is expected that the auction will attract a number of fans, collectors, celebrities and car enthusiasts who will compete for this one-of-a-kind "item". Manchester United Foundation works in some of the most disadvantaged areas across Greater Manchester. It uses the passion for the team to educate, motivate and inspire young people.
Full list of auction items:
Signed worn shirt from Nemanja Vidic, Manchester United captain, from the 2-0 Community Shield win over Wigan Athletic in 2013
Framed Wayne Rooney hat trick shirt from Hannover friendly in 2012
Illustrated History of Manchester United signed by David Moyes
Signed Sir Bobby Charlton autobiography
Special edition Manchester United shirt with player name TRAX – signed by Ryan Giggs
Source: Chevrolet