Chevrolet Volt priced at 41,950 Euros
At Chevy's press conference at the Geneva Motor Fair, the renowned American automaker announced that its award-winning electric car with extended-range capability, the Chevrolet Volt, will be available from November in the European dealerships for a price amount of 41,950 Euros, including VAT.
Fully packed with high-end equipment, including leather seats, the Chevrolet Volt will also offer its European buyers the same exclusive standard eight-year/160,000 km warranty as US customers on the Voltec powertrain and the advanced lithium-ion battery.
Wayne Brannon, President and Managing Director of Chevrolet Europe, shares: "We believe Volt is the best solution on the planet today for worry-free electric driving. Our price in Europe is based on the U.S. Volt price adjusted for transportation cost, import duties, exchange rates and homologation."
Chevy Volt is a four-seater ride which offers passengers a pure electric ride of between 40 and 80 km. Thanks to a small fuel-powered generator, this range can be expanded to about 600 km in total. The Volt sprints from zero to 100 km/h in approximately 9 seconds and achieves a V-max of 161 km/h. For charging the ride, owners need only a normal household 230-Volt power outlet and three -four hours.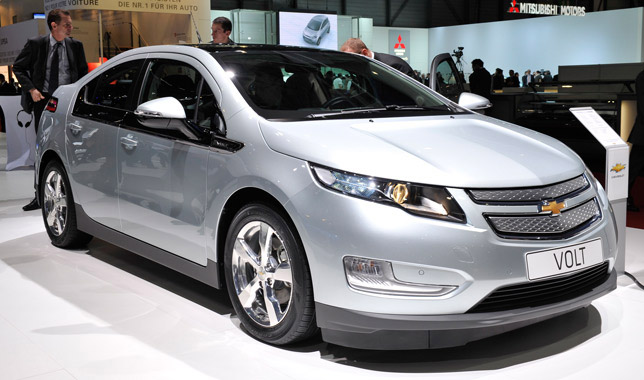 Source: Chevrolet