2011 Chevrolet Volt Price - £28 545
Chevrolet has announced 2011 Volt for the UK market and the price is just £28 545. The car a range of 30 to 50 miles only on electricity and can achieve an impressive result of 127 mpg, which is 1.85 liters per 100 km.
Chevy Volt suffered a huge criticism, because of the ridiculous statements of GM. Firstly, they claimed that the car will go with only 1 liter per 100km (230mpg) and after that, Volt was named an EV (electric vehicle), but in fact it is a plug-in hybrid since the gasoline engine it carries turns on to help with acceleration.
2011 Chevrolet Volt is powered by an electric motor with maximum power of 150PS (111 kW) and 368Nm (273 lb-ft) of torque. The car has 16 kWh (10.4 kWh usable) lithium-ion battery pack and, when it is depleted, a small naturally aspirated 1.4 liter four-cylinder petrol engine with 80HP powers a 55kW generator to extend the Volt's range.
Still, Volt is expected to have huge success, because of its efficiency and performance.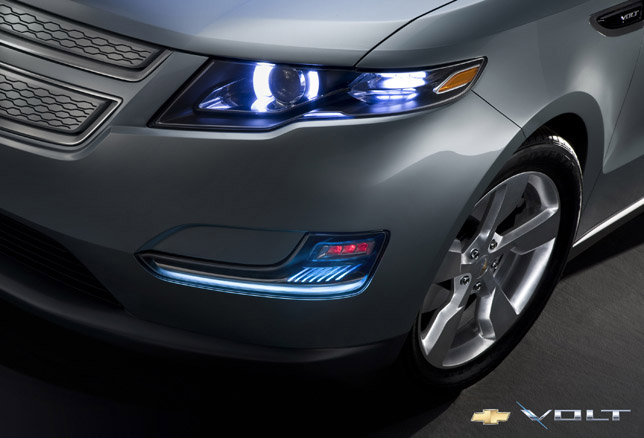 Source: Chevrolet