2012 Citroen Berlingo Multispace and Citroen Dispatch Combi
Citroen Berlingo Multispace and Citroen Dispatch Combi have just received new styling and equipment upgrades. They are now even more aesthetically and economically attractive.
Let's start with the new upgrades which the new Berlingo Multispace has received. It now receives wider, more defined grille, a new chevron badge and a new headlight arrangement. The indicators are to the side of the main light units and are underlined by blue segments. The lower part of the grille can be fitted with static cornering lights integrated with the fog lights and LEDs. In addition the side mirrors have been aerodynamically upgraded. New 'Airflow' wheel embellishers are also available to help improve fuel and CO2 efficiency. Inside the cabin, colours and materials have been revised on all levels of trim. Moreover, the new refreshed Berlingo Multispace is going to be available with two new body colours, Nocciola and Belle Ile Blue. Additionally to all those interior and exterior changes, this model now can be specified with up to seven independent seats. These wide interior dimensions can be fitted with the Modutop®, which combines a glazed roof with multiple stowage compartments, a dual access boot, individually controlled ventilation and additional lighting for passengers in the rear. The Modutop® integrated boot is easily accessible, with a rear window that can be opened from the outside for easy loading. Furthermore, the vehicle is now available with a range of efficient engines and gearbox options, such as: Citroen's e-HDi micro-hybrid powertrain with Stop & Start and a six-speed automated manual gearbox - e-HDi 90 Airdream EGS6 versions deliver CO2 emissions of just 125g/km. On five-seat versions, the HDi 75 and HDi 90 models now has lower emissions – only 135g/km. This is thanks to the aerodynamic upgrades. On the other hand the HDi 110 engine is upgraded to HDi 115, providing extra performance.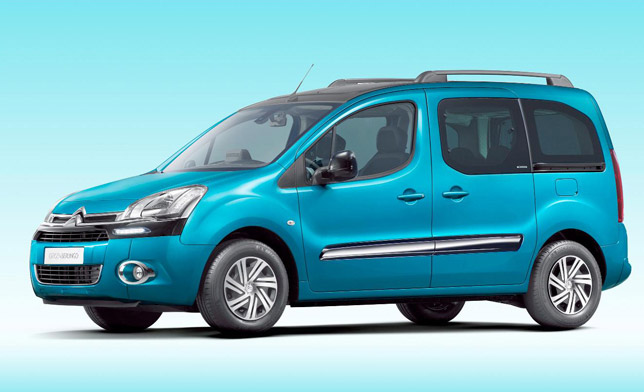 Secondly, there is the Citroen Dispatch Combi, which has received some upgrades as well. It is one of the largest passenger vehicles in the Citroen range: it has space for nine passaangers and more importantly it offers great levels of comfort. The updates on the vehicle new front end with a wide chromed grille including the brand's updated chevron design, new body colour (Hickory Brown), Grip Control (with the driver choosing one of four modes - normal, all-terrain, snow or sand); an optional tyre pressure monitor is also introduced. In addition the new Dispatch Combi also becomes available with a new six-speed automatic gearbox, which is mated to the HDi 160 engine. On the other hand six-speed manual gearboxes are also available with the HDi 95, HDi 125 and HDi 160 engines. And for a comfortable and convenient driving experience all versions feature a dashboard-mounted gear selector. The highlight here is that special efforts have been made in order to reduce model's CO2 emissions. For example there have been added aerodynamic panels underneath the body and a 'volt control' function to optimise battery charge management by the alternator.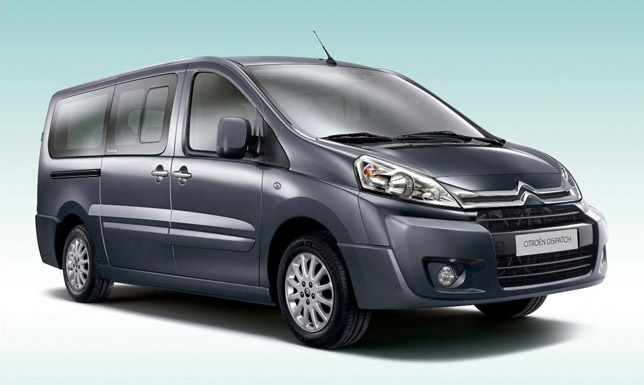 Source: Citroen