Clean Diesel Power For 2014 Dodge Ram 1500 EcoDiesel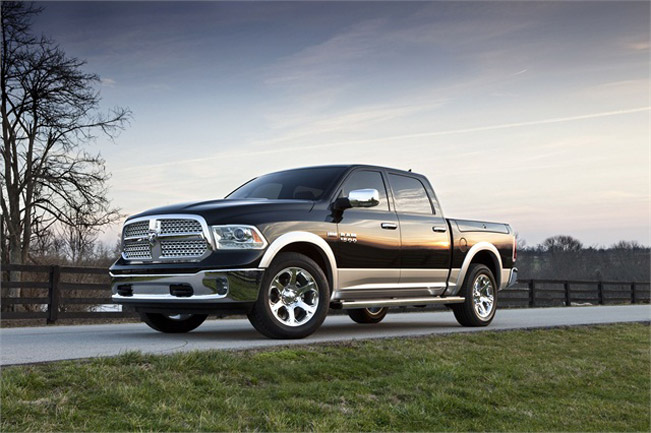 2014 Dodge Ram 1500 EcoDiesel will offer for the first time a small diesel displacement for the trucks vehicles range. The new 3.0-liter EcoDiesel engine will be mated with an eight-speed TorqueFlite automatic transmission. The powertrain is expected to deliver an excellent combination of best-in-class fuel efficiency, best-in-class torque and impressive capability.
The 2013 Dodge Ram 1500 model has been proclaimed as a Motor Trend's Truck of the Year, The North American Truck of the Year and Truck of Texas. Building on this award-winning truck, the 2014 Ram 1500 EcoDiesel will further expand its best-in-class fuel economy and in addition will bring innovation to the automotive industry.
The 3.0-liter V-6 turbo EcoDiesel and TorqueFlite eight-speed transmission are the perfect combination which will provide best-in-class torque, fuel economy and range. In fact, Ram Truck brand is the only truck manufacturer to offer this technology and it will undoubtedly bring about a competitive advantage.
Diesel power has a strong and loyal following among truck owners due to its numerous priorities over gasoline and other fuel sources. Therefore it is expected Ram 1500 EcoDiesel to expand the growth into the light duty sector.
Source: Ram