CMC to Build Limited Run of Jaguar Mark 2 by Callum [VIDEO]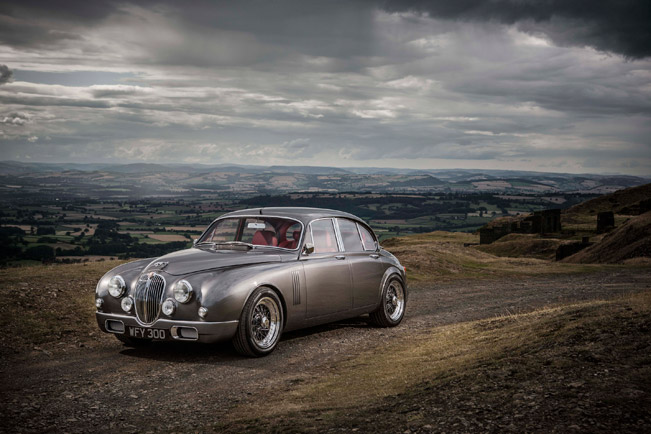 Jaguar Mark 2 by Ian Callum has been introduced a few days ago. After the car was launched, an amazing response from car enthusiasts around the world followed. This was the reason Classic Motor Cars Limited (CMC) to announce that they intend too get involved in this amazing project. They will be producing a limited edition run of Mark 2 cars. A little less than a week ago, the car was one-off redesigned Jaguar, who has been working with CMC for more than 18 months on this project. Both parties have retained the integrity of the original Mark 2, whilst making it even more exciting in shape and performance.
The car has been modified in terms of aesthetics and technology, which results in more practicality and driving excitement. Mark 2 is driven by the refined 4.3 litre XK engine that has been coupled to a five-speed manual gearbox. It also features unique independent rear suspension and improved front brakes. This car runs 17" split rim spoke wheels, while its bumpers are part of the overall form.
CMC restorers have worked on the suspension: the front now includes a power assisted rack, uprated coil springs, roll bar and wishbone bushes, adjustable dampers and solid subframe mountings. At the back one can find independent rear suspension with refined coil springs, blade control wishbones, outboard disc brakes, an anti-roll bar and adjustable dampers. The interior was also customized.
Ian Callum himself said that he didn't believe that this model will get such interest. He made rebuilt and reengineered the vehicle for his personal use and he is delighted with the response, and happy that a few more cars are going to be built.
Jaguar Mark 2 will have a price tag between £350,000 and £375,000.
Video Source: YouTube
Source: Jaguar