Czinger 21C makes a record lap at WeatherTech Laguna Seca Raceway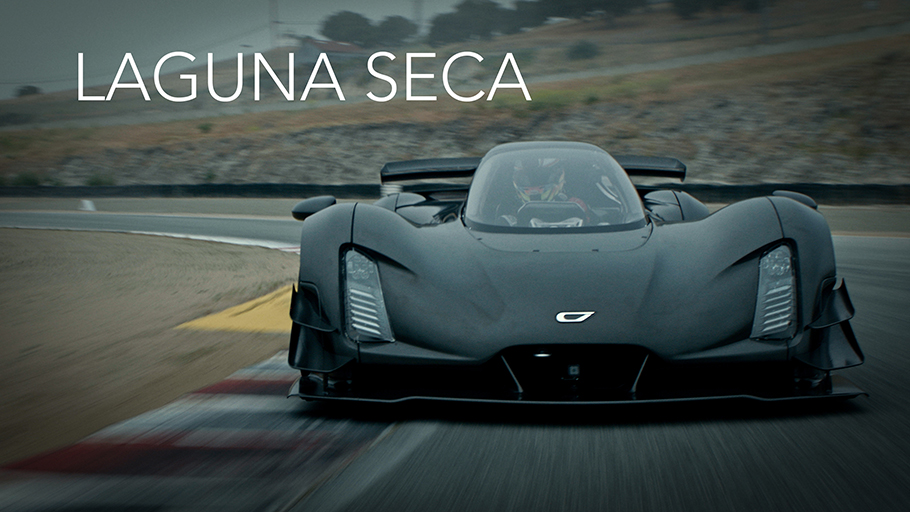 Czinger, the company that uses advanced design and manufacturing technologies to build state-of-the-art high-performance vehicles, has set a new lap record at the WeatherTech Laguna Seca Raceway, beating the old record with 2 seconds.
On July 21, the Czinger 21C Hypercar, with driver Joel Miller behind the wheel, set the record in a multi-GPS verified time of 1:25:44.  The previous track record was held by the McLaren Senna, with driver Randy Pobst setting a time of 1:27.62.
Under good conditions – clear weather, little to no wind, and an air temperature of 60 degrees – the Czinger vehicle also broke the previous record on two other laps, with times of 1:27:4 and 1:26:6.
The car, which ran on fully road-legal Michelin Pilot Sport Cup2R tires, was designed, manufactured, and assembled in Los Angeles.
SEE ALSO: Bentley brings an exclusive Bentayga Hybrid to The Macallan Estate
As a blue-collar kid growing up in Cleveland, Ohio, I used to lie awake at night thinking about my racing hero, Jim Hall, his latest innovations, the technology-packed Chaparral cars his team built, and racing on the legendary Laguna Seca Raceway, said Kevin Czinger, the Founder and CEO of Czinger Vehicles and of Divergent 3D, the company that is revolutionizing the car manufacturing industry.  The era and the AI-based and sustainability-focused technologies available are different but the animating spirit remains the same – living the American Dream at speed.