Debut For Maserati Quattroporte Ermenegildo Zegna Limited Edition Concept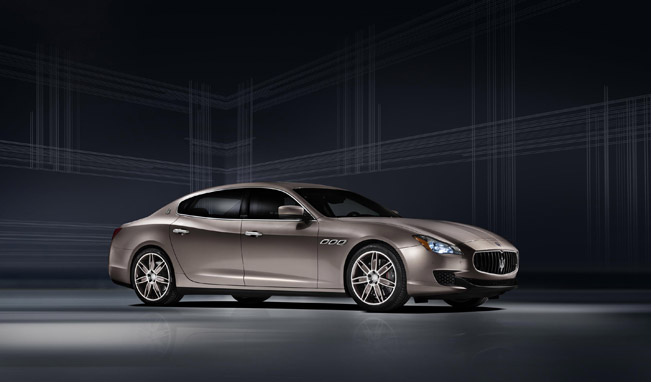 Maserati Quattroporte Ermenegildo Zegna Limited Edition Concept vehicle is going to be unveiled at the Frankfurt Motor Show. There it will showcase to the audience that it includes unique new visual stance and colour scheme, materials and finish.
The car is in the form of limited edition concept and it is being readied for future development into a MY2014 production version. The production car will maintain the same personality and quality of the current Quattroporte range.
Ermenegildo Zegna's concept is the result of collaboration between two companies that are connected by history, tradition and exclusivity. First, the exterior of this limited edition Maserati Quattroporte includes a special effect paint finish which simulates the fluidity and purity of metal. This was achieved through the utilization of ultra-fine aluminium pigments.
In addition, the gloss black primer further strengthens the brilliance of the aluminium pigments and creates a sensation of depth. The platinum metal colour effect finish is also nuanced in order to express the Maserati's classic and sophisticated technically advanced character.
The interior of the Maserati Quattroporte Ermenegildo Zegna Limited Edition Concept car continues the luxury design philosophy of the exterior. Inside were used warm hues like moka and greige, that make a link to Zegna's latest men's fashion collections. Furthermore, the interior components such as seats, door panels and roof lining are finished in soft leather, in addition to a velvet-smooth and bright fabric.
Source: Maserati