Disco Volante Returns To Geneva [TEASER]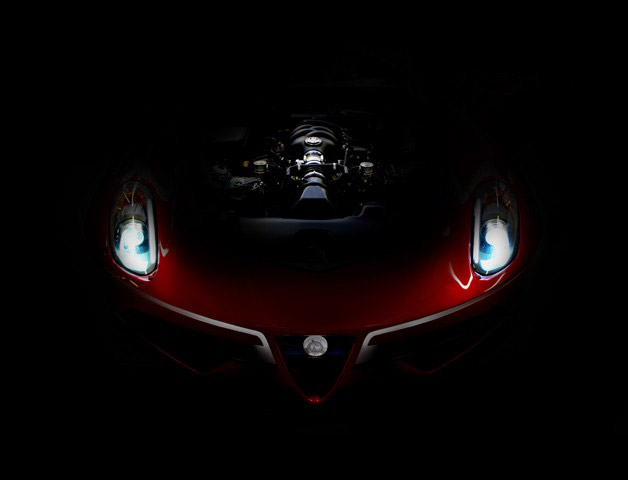 Touring Superleggera Disco Volante debuted last year at the Geneva Motor Show. Now a year later, the brand will showcase at the same show the first rolling unit of the Disco Volante Touring.
It will be a two seater grand tourer built on demand, and to be more precise it utilizes the Alfa Romeo 8C Competizione frame, driveline and technology. In order to complete the whole engineering, development and manufacturing process, it took the team only ten months.
Many parts of the new body are made from carbon fibre, which not only adds aesthetics to the car, but also - structural value to the traditional hand-beaten aluminium panels. In fact, the touring Superleggera is one of the rare companies that offer the whole in-house productive cycle.
We aren't one hundred percent sure, but it is rumored that the model will include a 4.7 liter V8 engine which generates 450 hp (331 kW) and has 470Nm (347 lb-ft) of torque. The unit will be probably mated to an electronically controlled six-speed sequential gearbox with paddle-shifters on the steering wheel.
More details around Disco Volante will be announced at the Show, where the official reveal of the car will take place.
Source: Touring Superleggera