DMC Lamborghini Aventador LP700 DIECI In Kuwait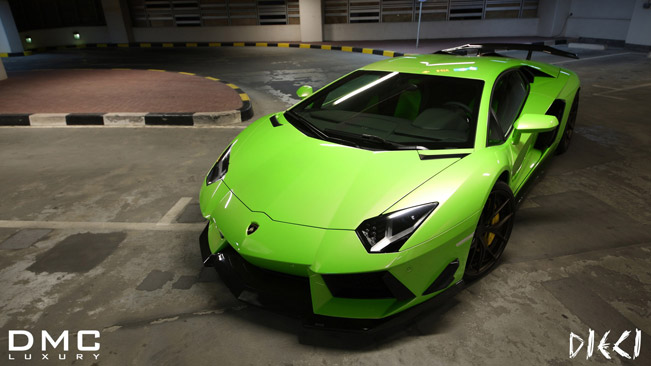 German Luxury Refiner DMC is probably the best tuning company that is specialized in the modification of Lamborghini supercars. The present project once again shows the premium craftsmanship that the team delivers.
The brand have sold so far 50 Aventador tuning kits on average, and now shows something more special - the Special Edition LP700 DIECI. The latter word is an Italian one and means ten. It is not a random name as one might guess.
The 10th DMC LP700 Kit will receive a special extra. To be more precise, the first car to receive the treatment was one of a lucky customer from Kuwait. The tuners created a styling kit that stays in line with the original design.
The front fascia of this Aventador includes a redesigned spoiler sword and a stunning front-splitter lip. Of course, these elements were all made of pure carbon fiber. In addition, the new side skirt diffusers enhance the overall aerodynamics as well as bring about more stability on the road.
At the rear, one can see a lightened carbon fiber diffusor and an added tunnel system. Both items serve in means of improving the down force on the rear axle. They are additionally complemented by a rear wing spoiler that supports the aerodynamics.
In terms of performance, DMC decided to use 12 unique single intake throttle plates, one per each cylinder. Gasoline pumps and - lines, as well as pressure modulators and injection nozzles were replaced also by new components.
An optimization of engine's electronics, an electronic load pressure control system and a completely new wiring will also contribute for the rebranding of the engine to LP900. The power-mod is supported by a brand new Titanium Exhaust system.
Source: DMC