DMC Lamborghini Aventador LP720 50th Anniversario by Jackson Moore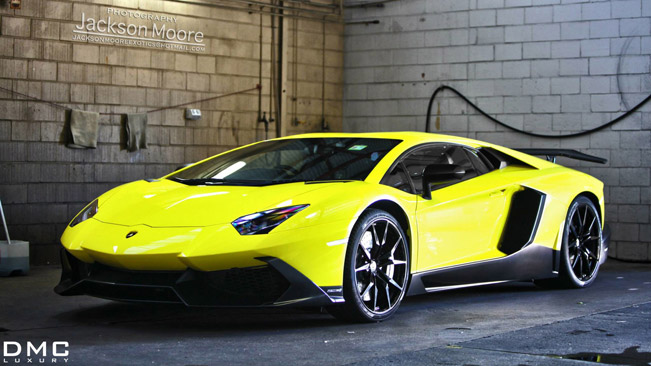 2014 Lamborghini Aventador LP720-4 50 Anniversario Edition was revealed in April and it was designed and built in order to celebrate the 50th anniversary of the famous luxury sports car brand. Its design was almost perfect because it lacked something very typical for every sports vehicle – the wing.
The unique design of the body of the car definitely "screams" for a wing. The luxury tuners at DMC have a solution for this problem and have equipped the 50th Anniversarion with DMC's Molto Veloce spoiler, and then engaged the photographer Jackson Moore to make some stunning photoshoots of the vehicle.
Unquestionably DMC's wing seems to magically achieve what the stock car was asking for, thus giving the production LP720-4 a complete look. However, the tuners did not make any particular modification regarding the performance, hence the supersports retains its production characteristics.
This Lamborghini is equipped with a 6.5-liter V12 engine and it is capable of producing a total of 710 hp (522 kW). This means an effortless acceleration time estimated at 2.9 seconds for the 0-100km/h (62mph) sprint. The top speed is 350km/h (218mph).
Source: DMC