DMC Lamborghini Teddy Bear Edition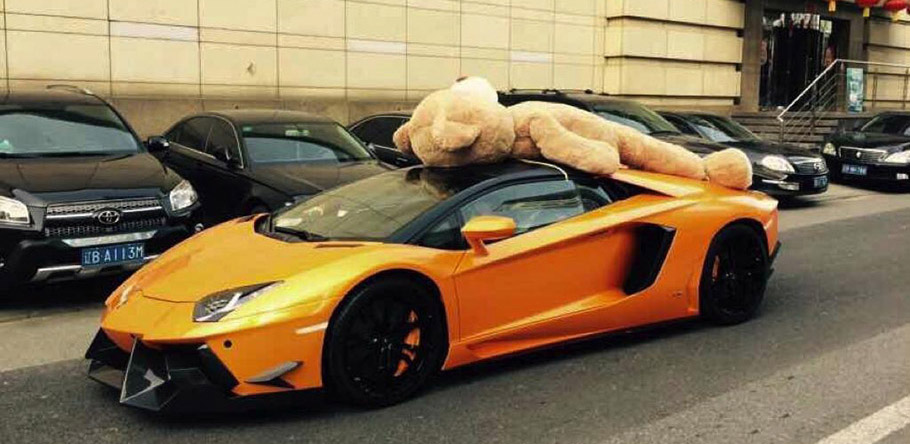 We all know about the eccentricity of China. After all, there are plenty of bizarre things to see there. Like crocodiles ready for roasting, as well as frogs and turtles… and dried reptile parts sold in Chinese supermarkets. The country also presented to the world Conchita Wurst. No, I'm taking that last one back. It wasn't China. But still, now it wows the streets of Dalian with a quite strange Lamborghini: Teddy Bear Edition (ha-ha) !
One of the proudest and most sophisticated models tuned by DMC, Lamborghini Aventador, has been spotted with a giant teddy bear on its roof in the city of Dalian, China. The reason why is unknown but it definitely succeeded in capturing people's attention!
To recap briefly the specifics of the DMC Lamborghini Aventador, it arrives in three versions: Spezial, Molto Veloce and Edition GT. All of the three variants feature new front and rear bumpers with enormous splitter and diffuser featuring a one-of-a-kind design. There are also side skirts, refined side vents, and an optional rear wing made from carbon fiber. The supercar takes advantage of unique 20-inch front and 21-inch rear Dione alloy wheels with orange brake calipers. In addition to this, the tuning company can provide its customers with an individualized interior and engine enhancements which boost the power up to 900 HP. Not bad, right?
Now that I'm thinking, it might be the year of the great bear in China. Who knows…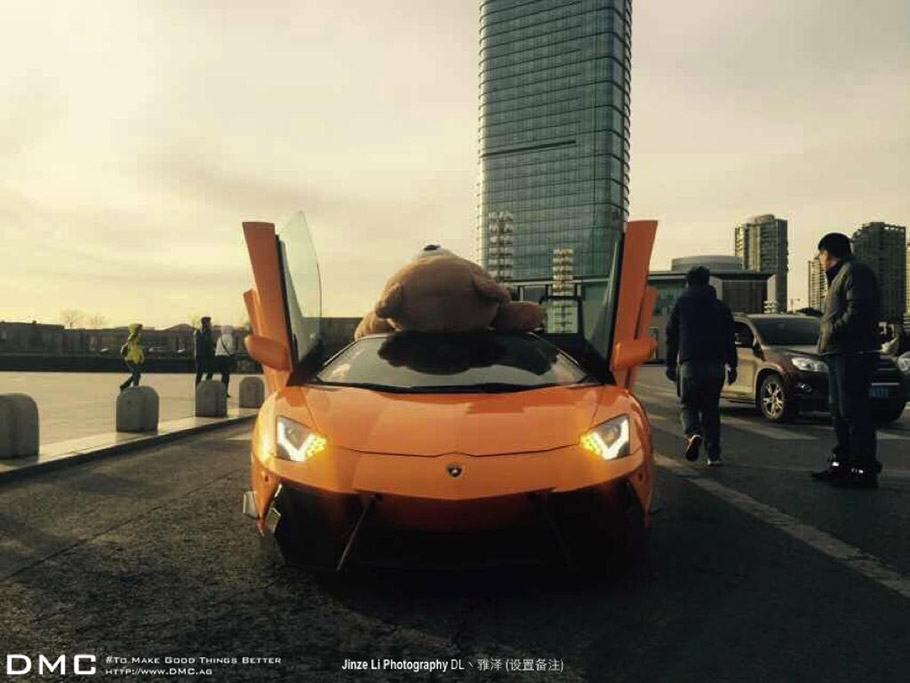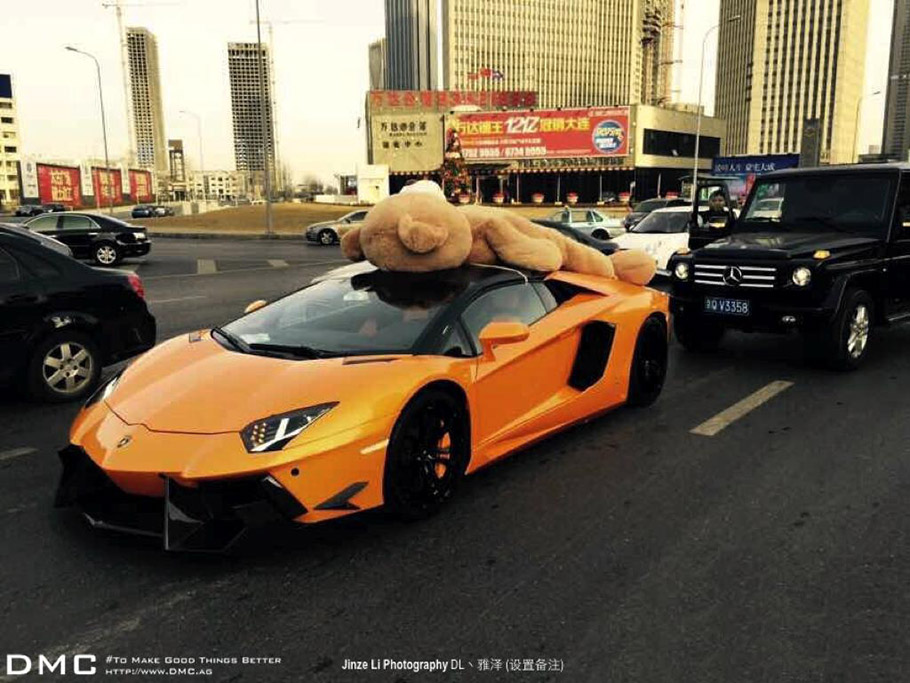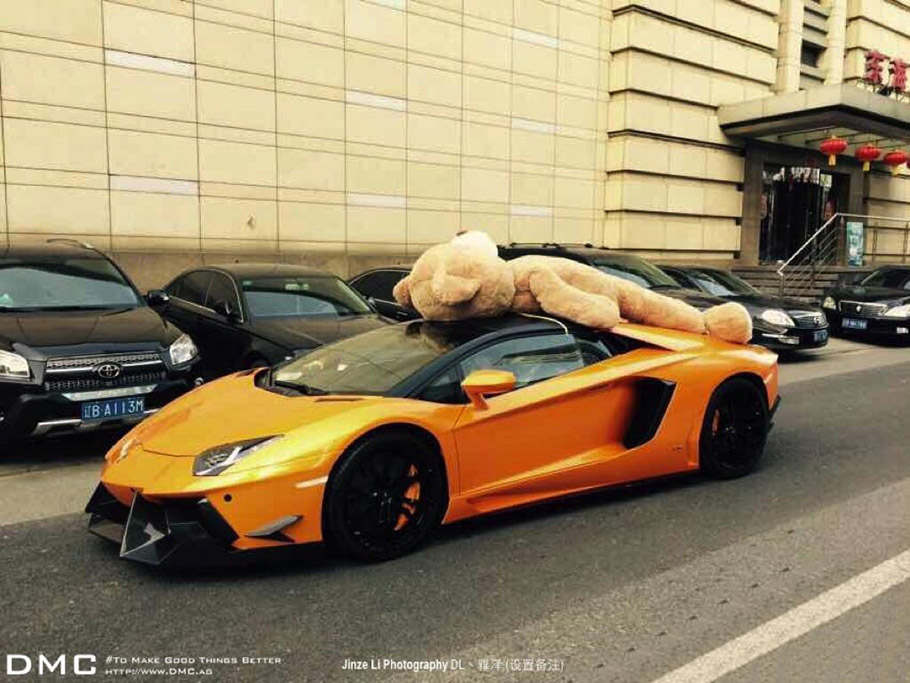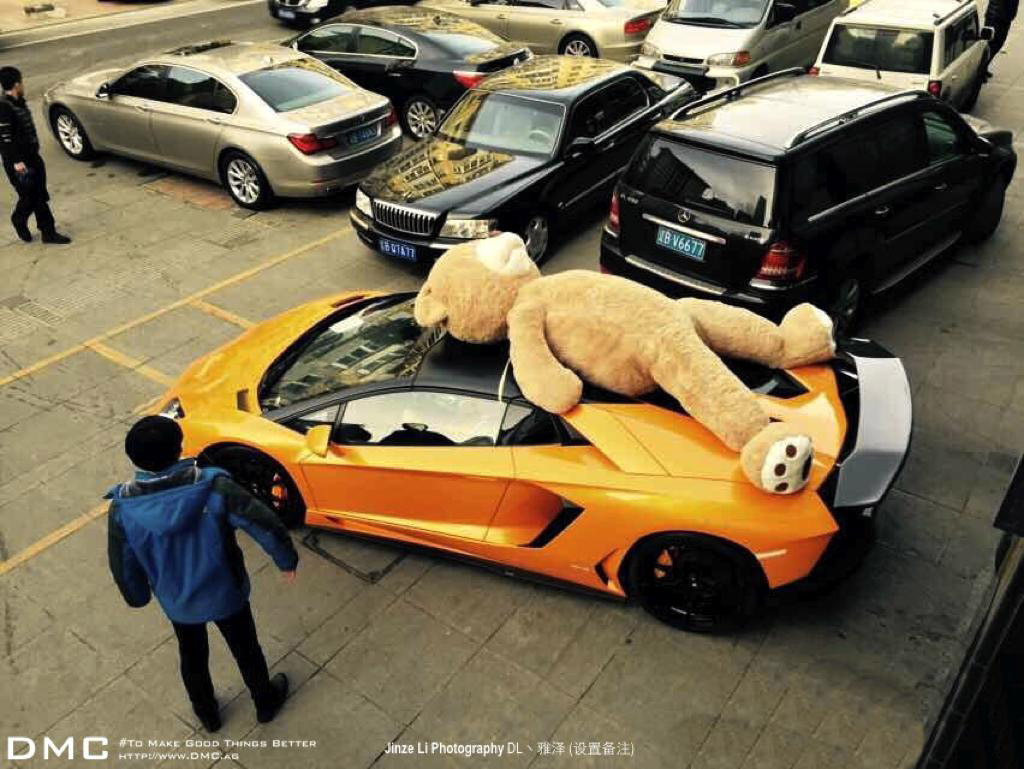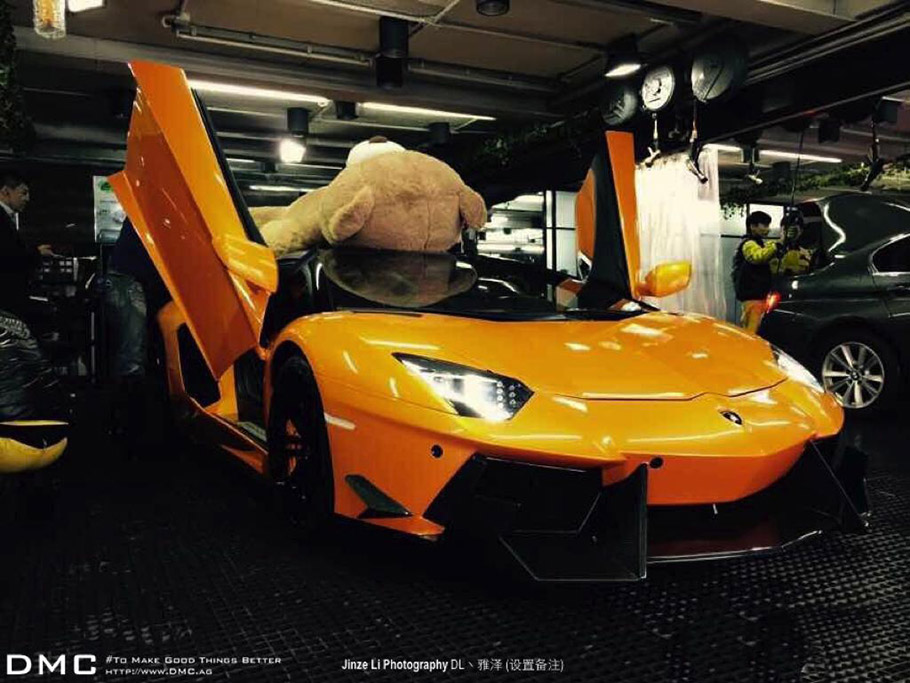 Source: DMC
Photos: Jinze Li Photography