Molto Veloce: DMC Lamborghini Aventador LP-900 [VIDEO]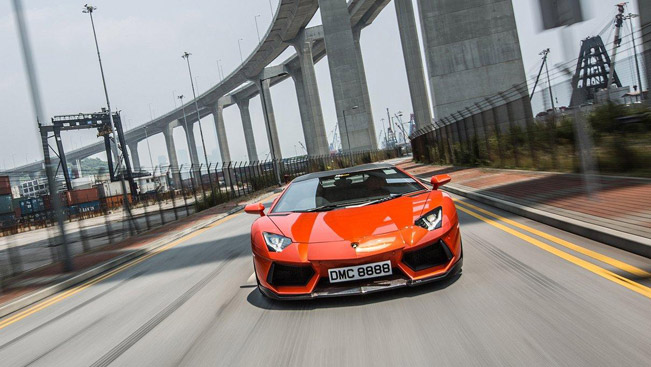 Two weeks ago we have seen an exceptional tuning of Lamborghini Aventador LP-900 performed by German Luxury Tuner DMC. Now we are pleased to see a trailer which showcases this unique transformation.
This tuning in particular is a combination of aerodynamic Carbon Fiber parts including diffusers, lips, and spoilers, exhaust system of Titanium and a staggering 900 hp (662 kW) Engine Performance upgrade.
To go further into details, the expressive front fascia of the Lamborghini includes a redesigned spoiler sword and a stunning front-splitter lip, all made of pure carbon fiber. They fit onto the stock-bumper, installation is very swift.
The new side skirt diffusers enhance the aerodynamics and bring more road stability. The rear fascia is also new. Again it is made of a lightened carbon fiber diffusor and an added tunnel system. As a matter of fact, both items deliver better down force on the rear axle. The rear wing spoiler which supports aerodynamics on the rear axle rounds off the tuning.
But more importantly, here we should pay additional attention to the performance modifications. These feature twelve unique single intake throttle plates, one per each cylinder. Other enhancements include optimized engine electronics, an electronic load pressure control system and a completely new wiring.
Furthermore, a brand new Titanium Exhaust system is added which weighs only a 1/10 of its original weight counting only 3.45 KG. As mentioned in the beginning, the result is whopping 900 hp (662 kW), instead of factory's 700HP (514 kW).
Video Source: YouTube
Source: DMC