Dodge Charger R/T Receives Mopar Performance Kit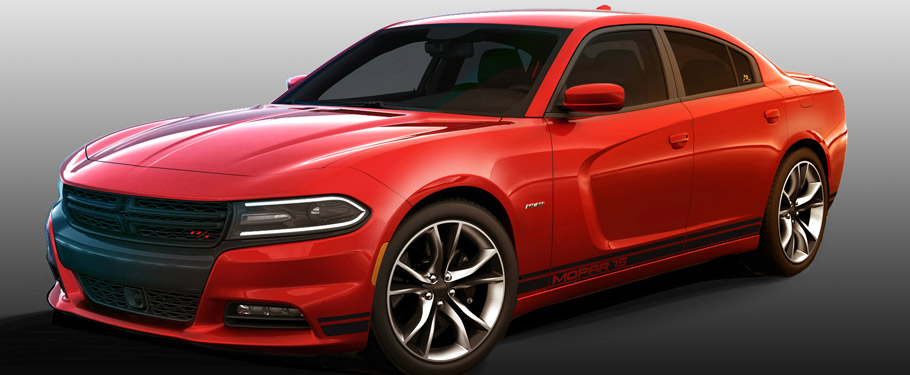 2015 Dodge Charger R/T can now be equipped with Mopar's special Performance Kit, which will be produced in a limited run of 50 units only. Each of the kits will include special equipment that will help Dodge's enthusiasts to make their Charger R/T more individual.
Mopar has usually delivered performance and customization packages that hadn't that limited distribution. Pietro Gorlier, President and CEO, said that the company is now shifting into another gear and offering a limited-edition. The purpose for this step is to allow customers to enhance the performance and look of their Dodge Charger R/T in an extremely unique way.
To go into details, the Mopar '15 kit is a street-legal performance package that features the Scat Pack Performance Stage Kit 1, front strut tower brace with caps and bright pedal kit. The Scat Pack 1 actually adds 18 horsepower and 18 lb.-ft. of torque.
SEE ALSO: SRT Tomahawk Vision Gran Turismo Revealed! Accessible for PS3 this Summer [VIDEO]
Also contributing for the increase in power is the Mopar Performance cat-back exhaust, cold-air intake, Stage 1 premium fuel powertrain control module, and high-flow oil filter. Of course, there are Scat Pack 1 badges that emphasize the one-off nature of the car.

The exterior and interior of the Charger are additionally enhance via door sill entry guards carrying the Mopar logo, matte black body-side graphics, and a serialized badge for the dash.
Mopar will also give the owner certificate of authenticity so that he or she can prove how unique is their car. Left unmentioned in the pack is the Performance Package brochure, vintage replica Scat Pack poster, Mopar Performance fender badge, and magnetic mechanic's tray.
As a matter of fact, this is the most limited-edition package ever offered by FCA. It will be distributed to North American customers only with just 50 units available. Authorized dealerships are currently accepting orders for this exclusive limited-edition Mopar '15 performance kit. If you wonder about the pricing - it will cost you $3,550 USD.  First deliveries are expected to begin in early June.
Source: Mopar