Mopar Dodge Charger
Mopar will present tuned version of Dodge Charger at the New York Auto Show. Until then, the tuning company has released the first teaser image of Charger Mopar Edition.
However, they didn't release any details about the engine or other specification. The exterior boasts a revised grille, a blue body stripe and gloss black wheels.
The interior will feature Katzkin leather upholstery, a T-shaped shift handle, and an individually-numbered plaque.
Dodge Charger Mopar Edition will be officially unveiled on April 20th.
"After the success of our Mopar '10 Challenger, we moved on to the iconic Dodge Charger and added even more performance," commented Pietro Gorlier, President and CEO of Mopar, Chrysler Group's service, parts and customer-care brand.
"As a new company, we will continue to leverage the heritage of the Mopar brand at every turn.", he added.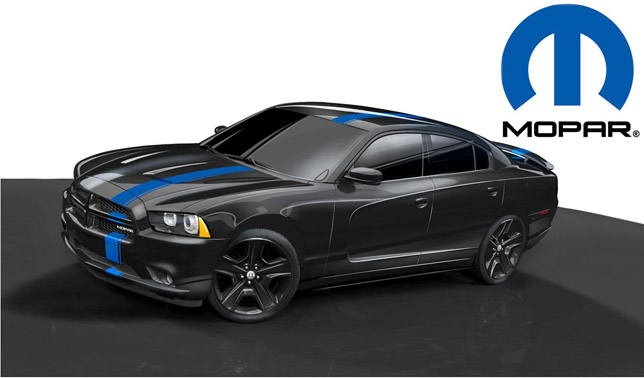 Source: Dodge