2013 Dodge Dart Aero: Fuel-Efficient and Powerful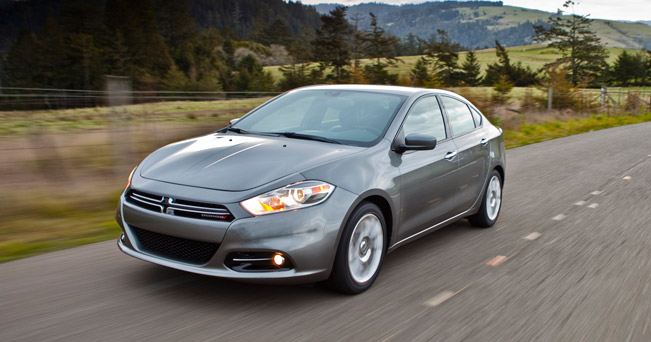 2013 Dodge Dart Aero is the newest, most fuel-efficient Dart model in the line-up. This Dodge comes equipped with advanced 1.4-liter MultiAir intercooled turbo engine combined with several aerodynamic enhancements.
Some of the latter include lightweight aluminum chassis components, active grille shutters, underbody aero kit, a lowered profile and low-rolling resistance tires. Thanks to all of the improvements added, the Aero model achieves an impressive 41 miles per gallon (mpg) on the highway when mated to a six-speed manual. The number of 40 mpg is achieved on the highway when the car is equipped with a six-speed Dual Dry Clutch Transmission (DDCT).
The engineers promise that the new Dodge Dart is a groundbreaking vehicle, which will deliver features and benefits never before offered in a compact car. The vehicle is also packed with a great range of standard features including the 1.4-liter MultiAir Intercooled Turbo engine.
Furthermore, some of the standard equipment here includes the following: 10 standard airbags, four-wheel anti-lock disc brakes, electronic stability control, cruise control, auto headlamps, air conditioning with micron filter, power windows and locks, power mirrors, remote keyless entry, leather-wrapped steering wheel with audio controls, projector headlamps and class-exclusive LED 'racetrack' taillamps.
Some "cool" optionl features are also available. Such are the 8.4-inch touchscreen media center and 7-inch TFT reconfigurable gauge cluster. 2013 Dodge Dart Aero is available at a starting price of $19 295.
Source: Chrysler