2014 Dodge Durango Teased Ahead Of New York Auto Show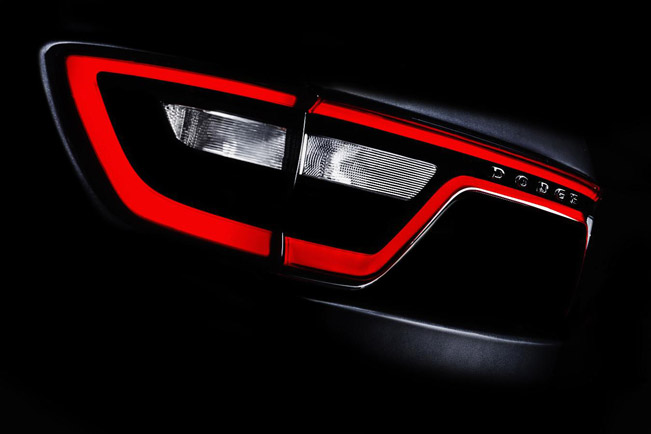 The absolutely new 2014 Dodge Durango is going to make its first world appearance at this year's New York International Auto Show. Just ahead of it, Dodge has released a teaser image of how its headlight will look.
All that we can get from the released image is that the refreshed model is going to have Dodge's "racetrack" taillights. A full-width LED array with brand's lettering displayed is positioned between vehicle's taillamps, which makes the design of the Durango eye-catching. In this sense, we are wondering about the other design innovations that the 2014 model will feature.
2014 Durango will be the ultimate three-row SUV with more equipment and special characteristics than ever. It will deliver iconic style, performance and innovation including state-of-the-art technology in both form and function.
The model will add several new class-exclusive features for 2014 which will offer customers advances in technology, additional fuel efficiency and style without compromise.
Source: Dodge