Dodge sold out all of the Viper Final Editions. In a matter of minutes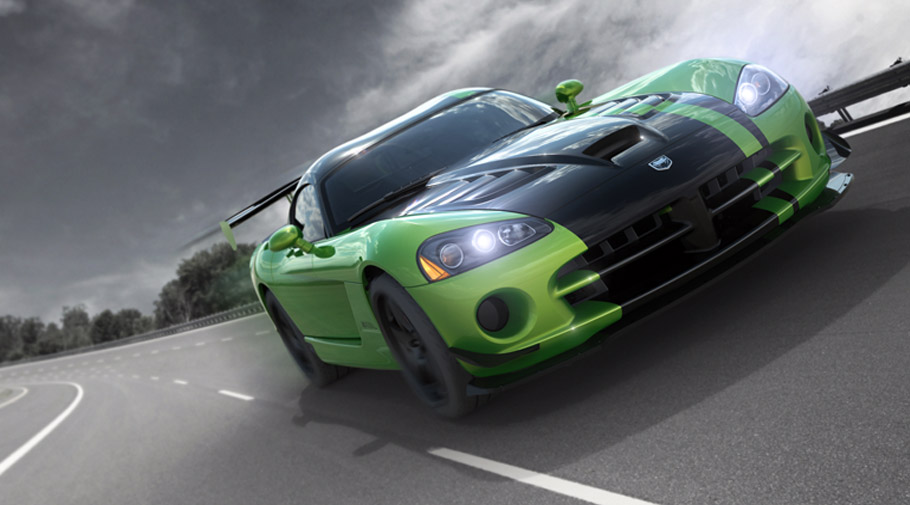 Dodge Viper goes fast. We all know that. But what did we not know is how fast it goes. You may wonder what I mean? Well, after first going on sale on Friday, June 24, the 206 special edition 2017 Dodge 25th Anniversary is sold out. Totally.
The leader of the selling spree was the 1:28 Edition ACR. There were a total of 28 units that were sold in about 40 minutes. Vooodoo II Edition ACRs were sold in 2 hours. All 31 vehicles. Snakeskin Edition GTC and the GTS-R Commemorative Edition ACR with 25 and 100 units respectively found their owners in two days. And the 22 Dodge Dealer Edition ACRs? There were 5 days needed for this one.
At the same time, the new ACR version of the Snakeskin Edition will include a total of 31 vehicles that are exclusively created to continue the celebration of the 25th anniversary celebrations. Orders will be available in mid-July.
So, let's take a look to the vehicles one more time.
2017 Viper Snakeskin Edition ACR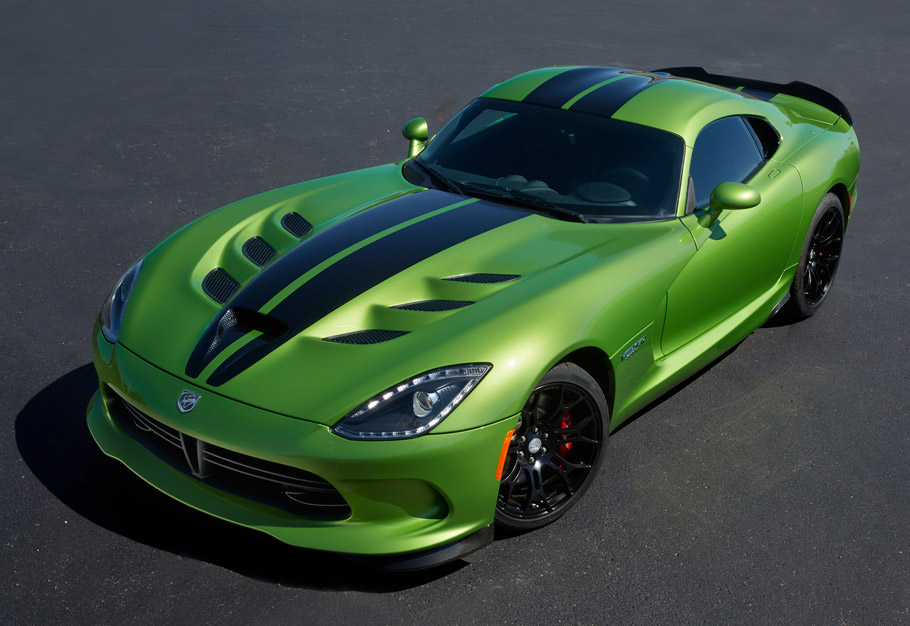 This one features (you don't say!) the new Snakeskin Green exterior color scheme and a custom snakeskin-pattern SRT stripe. Also part of the standard equipment is the ACR Package, the Extreme Aero Package, carbon ceramic brakes, ACR interior with serialized instrument panel and exclusive Snakeskin badging and custom car cover with matching exterior paint and custom name on driver's door.
Viper 1:28 Edition ACR
This vehicle pays tribute to the current production car that brоke the current lap time record with a time of 1:28.65. This was achieved with Randy Pobst behind the wheel in a 2016 Dodge Viper ACR at the historic Laguna Seca Raceway in Moterey, California, back in October, 2015.
The vehicle itself comes with black exterior and red rear wing with ACR stripes. It is geared with Extreme Aero Package, Carbon Ceramic brakes, special 1:28 sill decal, ACR interior with red stitching, serialized instrument panel and exclusive badges.
Viper VoooDoo II Edition ACR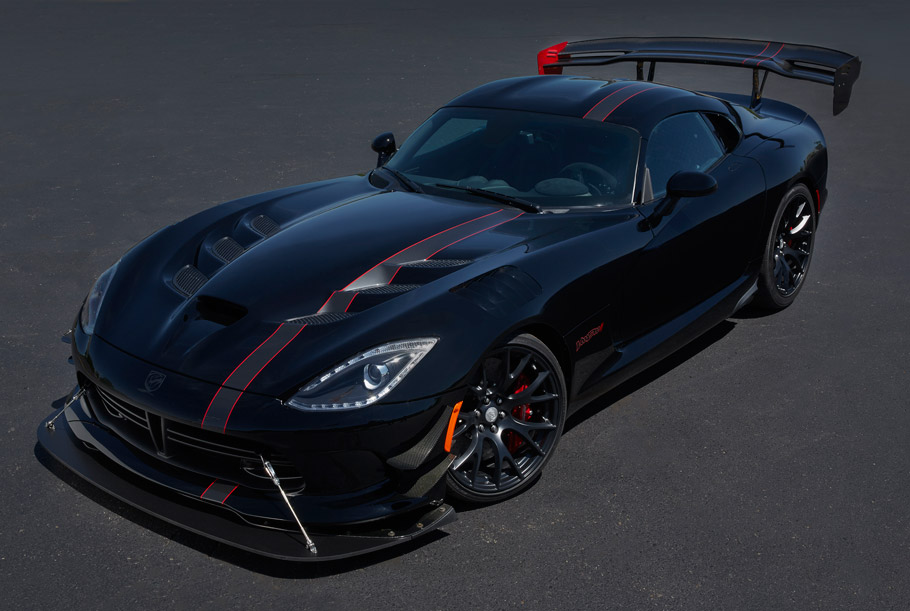 VoooDoo II edition ACR offers black exterior color scheme with graphite metallic ACR driver's stripe with red tracer outline, Extreme Aero Package, Carbon Ceramic brakes, VoooDoo II exterior sill decals, ACR interior with silver accents, serialized instrument panel, custom badges and this very same car cover with matching color. Cool.
Viper Snakeskin Edition GTC
With exterior color scheme inspired by the original 2010 Snakeskin ACR, this vehicle also shows snakeskin SRT stripe, Advanced Aerodynamics Package, GT black interior, serialized instrument panel, Snakeskin badges and a custom car cover.
Viper GTS-R Commemorative Edition ACR

Paying tribute to the iconic 1998 Viper GTS-R GT2 Championship Edition vehicle, the GTS-R comes with Pearl White exterior coloring, Blue Pearl GTS stripes, Extreme Aero Package, Carbon Ceramic brakes, Exterior Carbon Package, distinctive red Stryker badge decal, GTS-R exterior sill decals, USA flag B-Pillar Decals, ACR interior with red components, Header Red seat belts, seriliazed instrument panel, badges and car cover.
SEE ALSO: The Viper is DEAD. Dodge says last goodbye with five limited edition models
And last, but not least, the Dealer Edition features Viper White exterior painting, Competition Blue center stripe, Adrenaline Red driver stripe, Carbon Ceramic brakes, Extreme Aero Pack, ACR Interior with red accents, custom car cover and exclusive badges.
Source: Dodge