What is to Own a Total of 79 Dodge Vipers?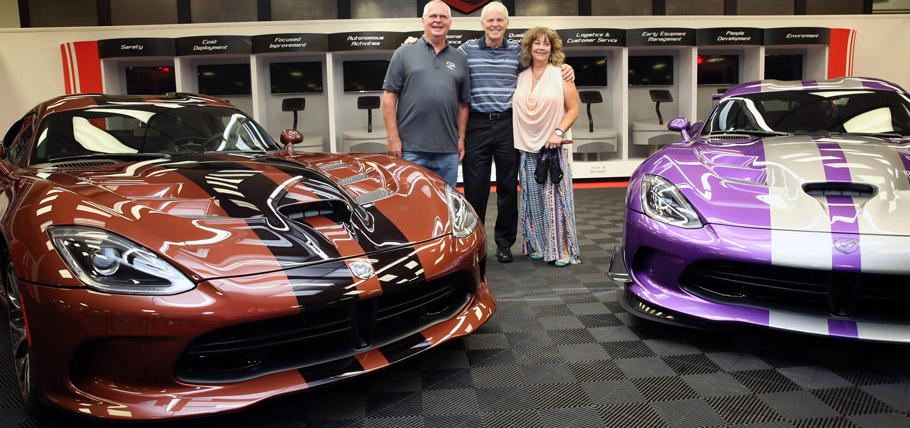 Dodge Viper can now be optimized according to any customer's taste. The first two examples of this were already delivered to Wayne and D'Ann Rauh. On Friday, July 24, the couple visited the Conner Avenue Assembly Plant in Detroit and received the keys to two new customized "1 of 1" Dodge Viper GTC models.
This couple is also famous for another fact and it is that with these new two additions they own a total of 79 Dodge Vipers. It is even hard to comprehend this number, but it is cool to see the enthusiasm in their eyes.
SEE ALSO: 8,000 Exterior Color Options For Dodge Viper GTC
We definitely admire these people, since they have the courage to collect these fantastic cars, spend energy and time as well as money, to make their dream come true. And this is what makes them perfect for encouraging others to follow their steps.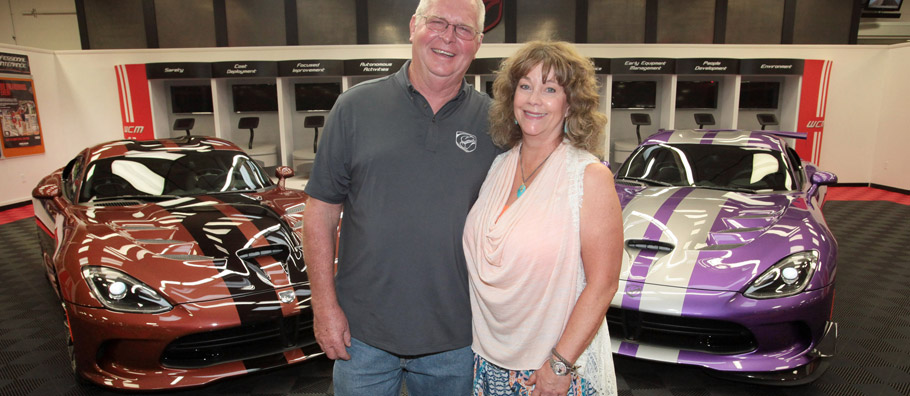 But how did they receive those unique one-off Viper GTC models? The answer lies in the new Viper "1 of 1" customization program, through which owners can create their own one-of-a-kind Snake. How cool is that?
What is even cooler is that there are no two cars alike, because the program implies that no two customers can order the same configuration, including color, in the same model year.
Another interesting detail here is that with the introduction of matte-finish exterior paint, the new model year Viper is now offered in more than 50 million configurations. In fact, there are more than 16,000 unique paint color options and more than 48,000 unique stripe combinations.
Besides the one-off exterior qualities of the car, the Viper is also capable of some special powers. Due to the hand-built aluminum 8.4-liter V-10 engine, the snake produces 645 horsepower (474 kW) and 813 Nm (600 lb.-ft.) of torque. The last numbers help the Viper's engine be the most torque of any naturally aspirated sports car engines in the world.
Source: Dodge