Donkervoort GTO: 340HP, 450 Nm and 750kg
Donkervoort Automobielen in Lelystad and Audi Quattro GmbH announce the next generation of open sports cars: the Donkervoort GTO. The project took two and a half years of development, but it worth it.
GTO is powered by a five-cylinder 340PS and 450Nm 2.5 liter TFSI Audi motor. The weight of the open sports car is around 750kg, so the power-to-weight will be amazing. Compared to the old D8 270RS, the new GTO is about 35 cm longer and 15 cm wider. The GTO is therefore a brand-new designed car. Only sharing 5% of the parts with the D8 270RS and about 30% with the much more recent GT. A milestone in the 34-year history of Donkervoort.
"This weight savings is obtained by redesigning several accessory parts of the motor together with the Audi technicians. For example, amongst others a new intake manifold was developed. Because the intake follows a more favourable route through the motor area it is not only lighter, but has a favourable effect on the achievements of the motor as well. The dashboard in this design of the GTO is equipped with a special race module switch, which can increase the capacity from 340 to 400 HP at once. Connected to this is another Donkervoort novelty: the first car from Lelystad that has 'traction control' on board. Only for when it is raining of course.", commented Joop Donkervoort.
The production of the Donkervoort GTO starts in 2012, whereby it is expected that the first specially designed units will be delivered in the summer. The price of the new GTO is between € 100 000 and € 150 000 excluding taxes.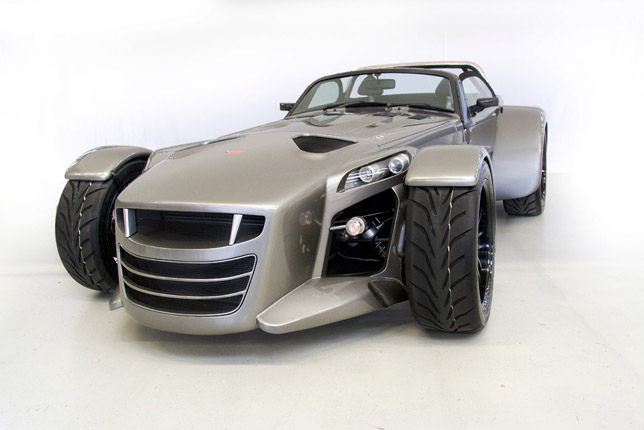 Source: Donkervoort